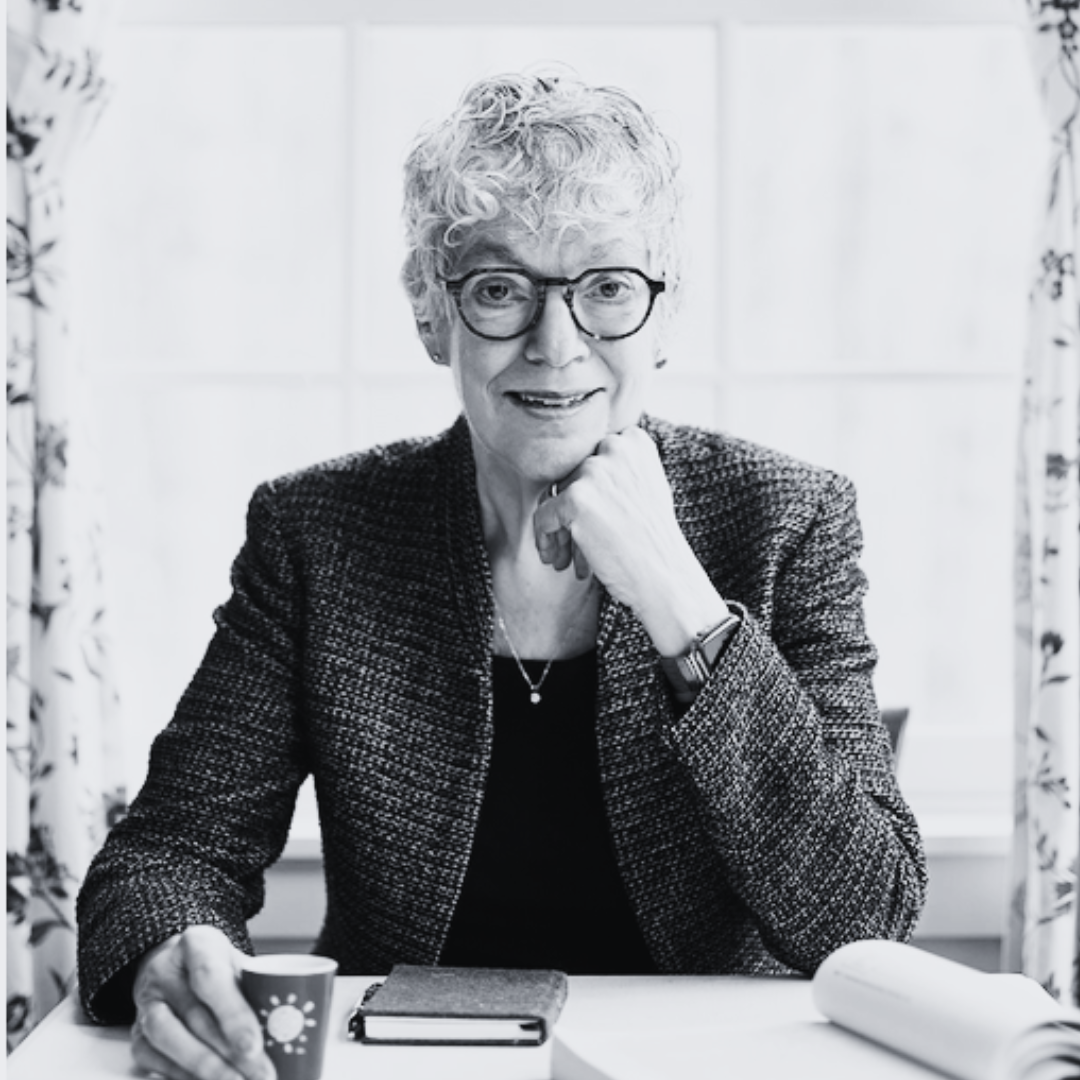 Professor Susan T. Fiske
Chairman of the Board, Eugene Higgins Professor of Psychology and Public Affairs, Department of Psychology, Princeton University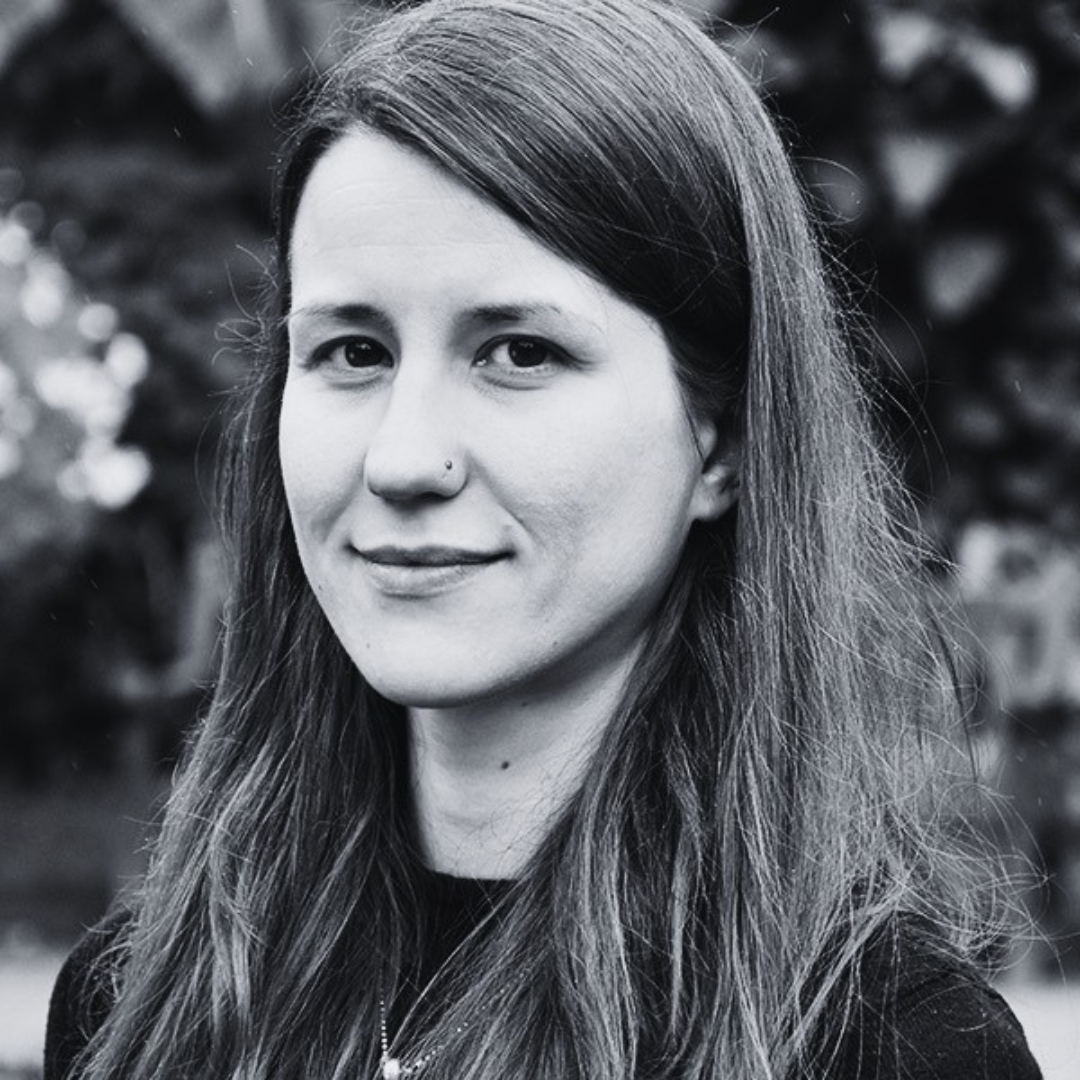 Professor Sandra Wachter
Associate Professor, Oxford Internet Institute, University of Oxford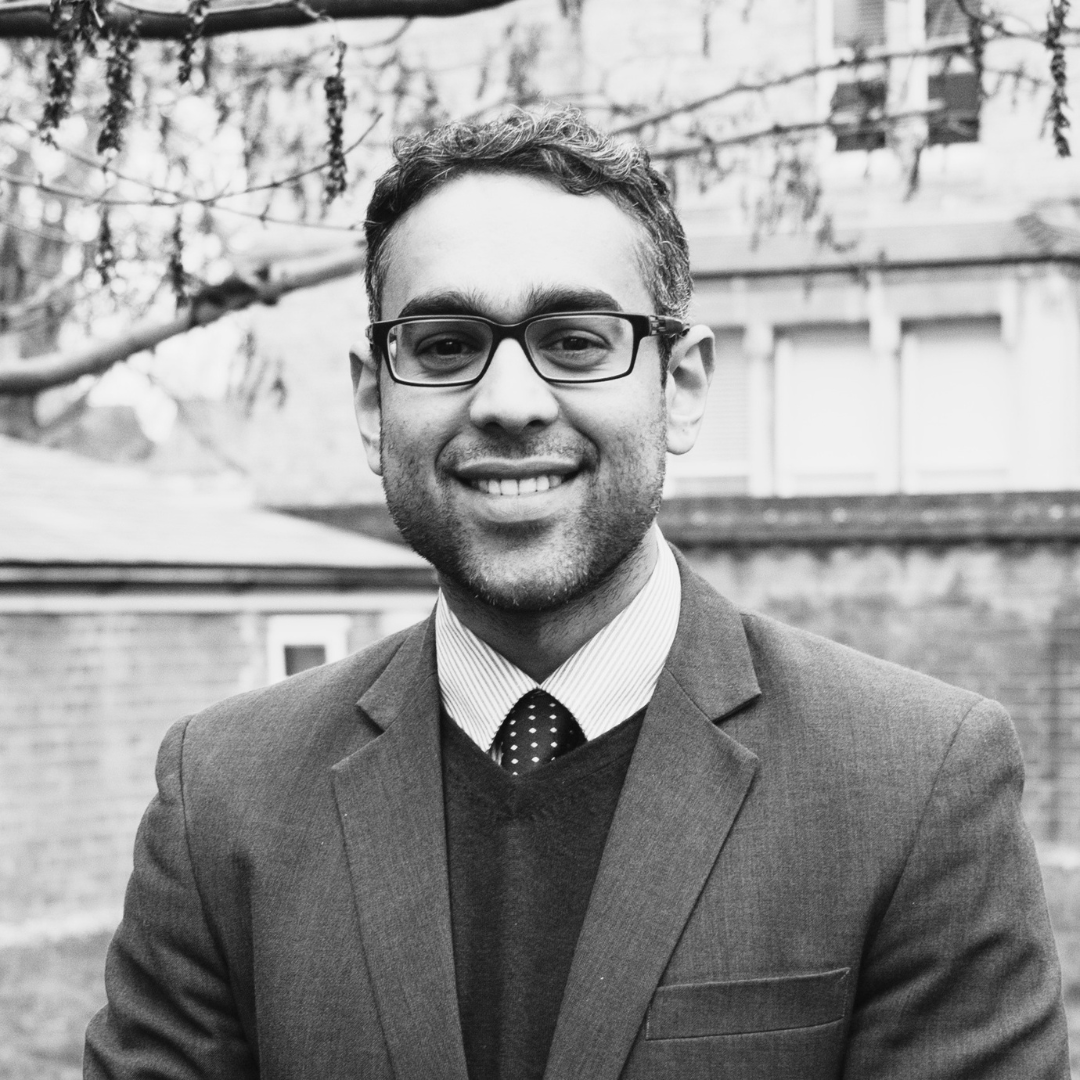 Dr. Peter Williams Walsh
Researcher, Migration Observatory, COMPAS, University of Oxford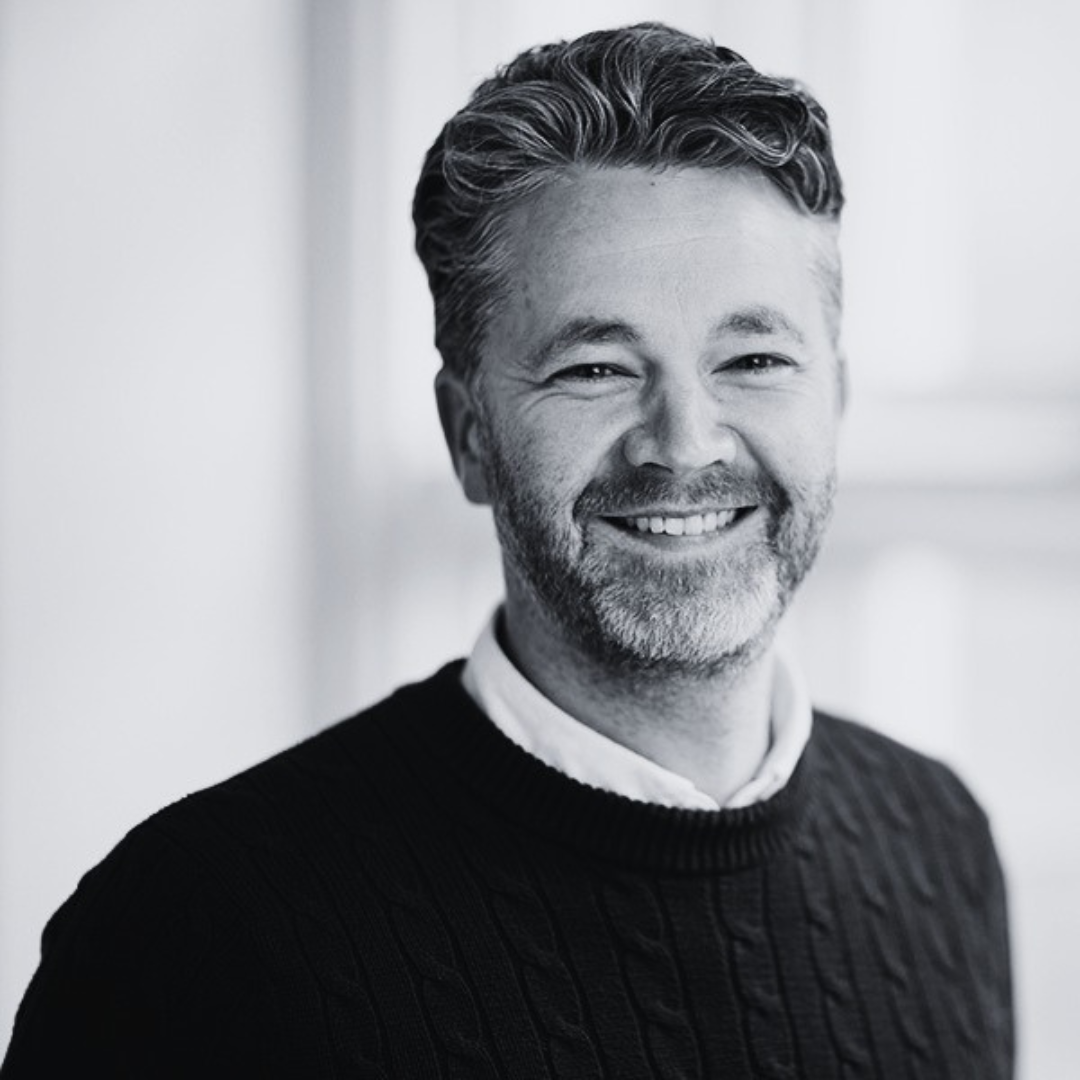 Dr. Tom Scott-Smith
Associate Professor Of Refugee Studies And Forced Migration, Refugee Studies Centre, University of Oxford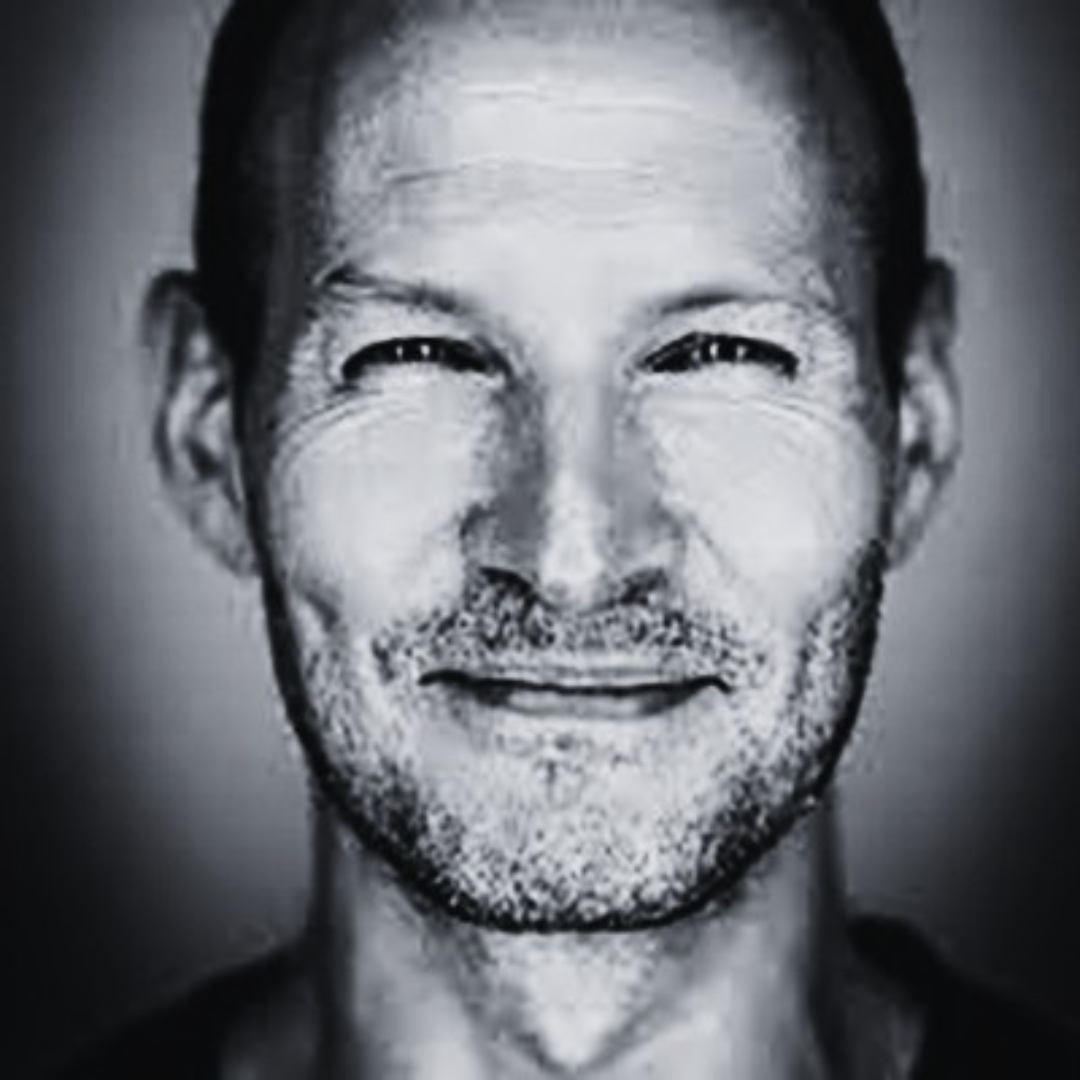 Maxim Jago
Adobe Master Trainer, Best Selling Author & Filmmaker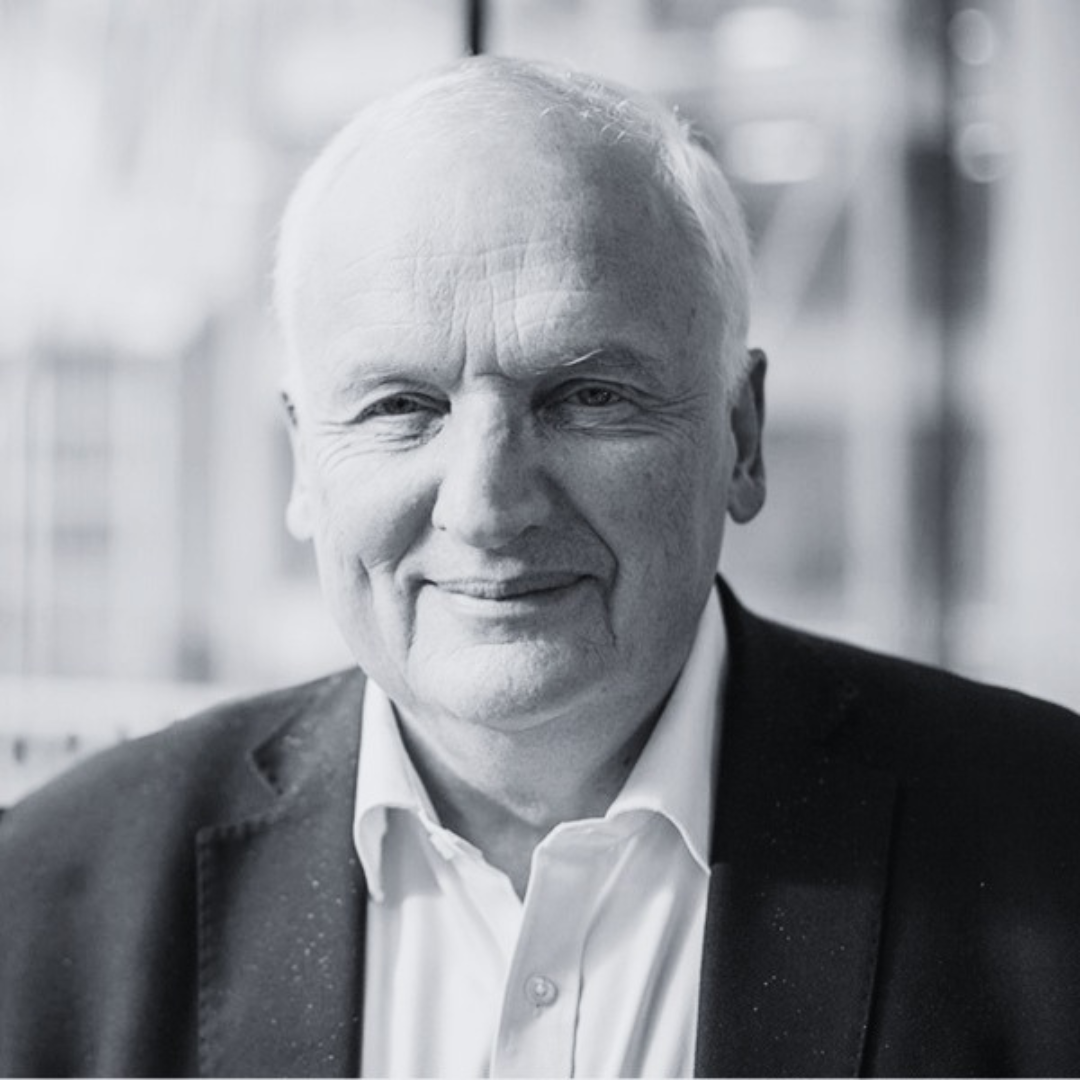 Nik Gowing
Director of Think Unthinkable Ltd and former BBC World News Presenter
Professor David Phillips
Senior Research Investigator, Faculty of Natural Sciences, Imperial College London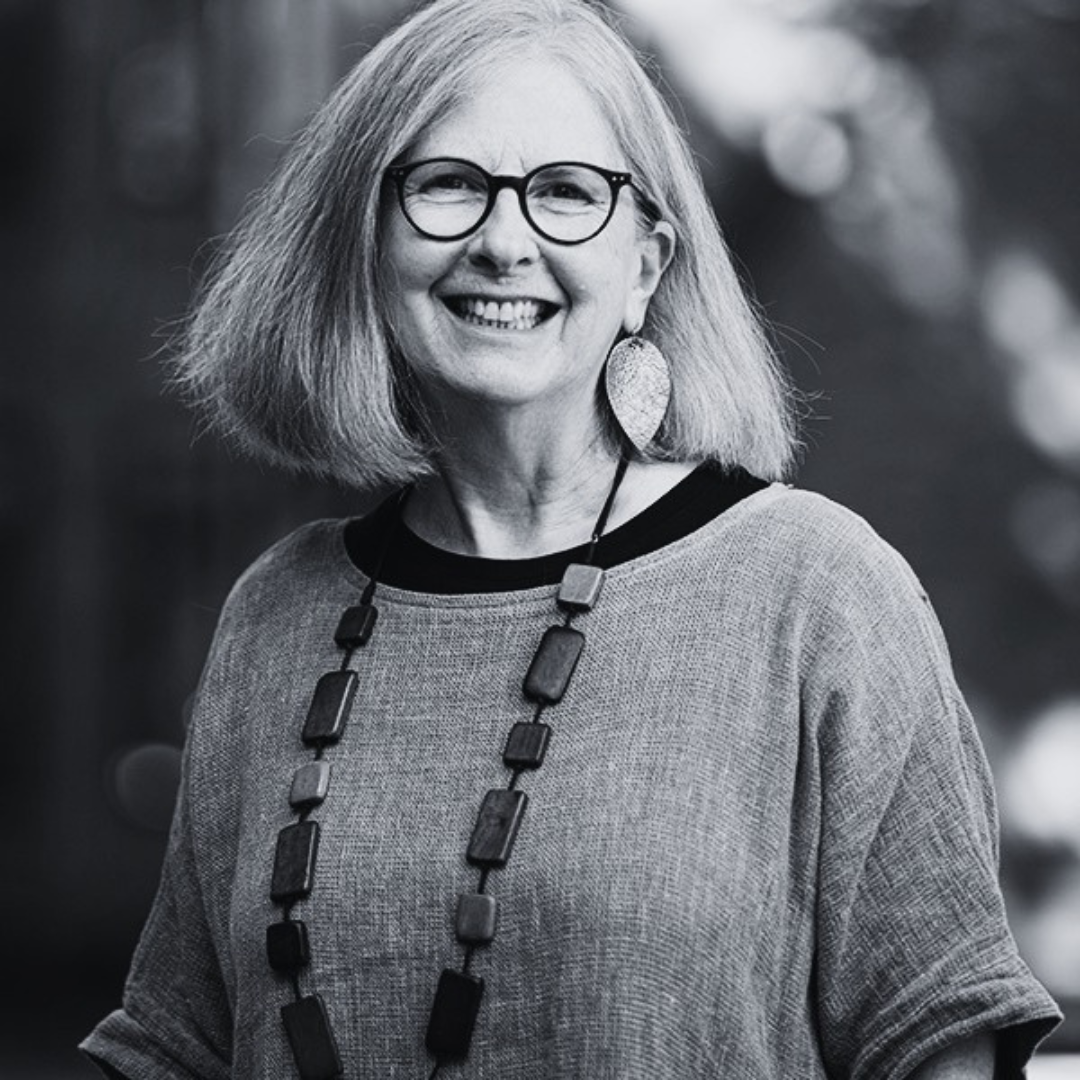 Professor Kim Kierans
Inglis Professor at the University of King's College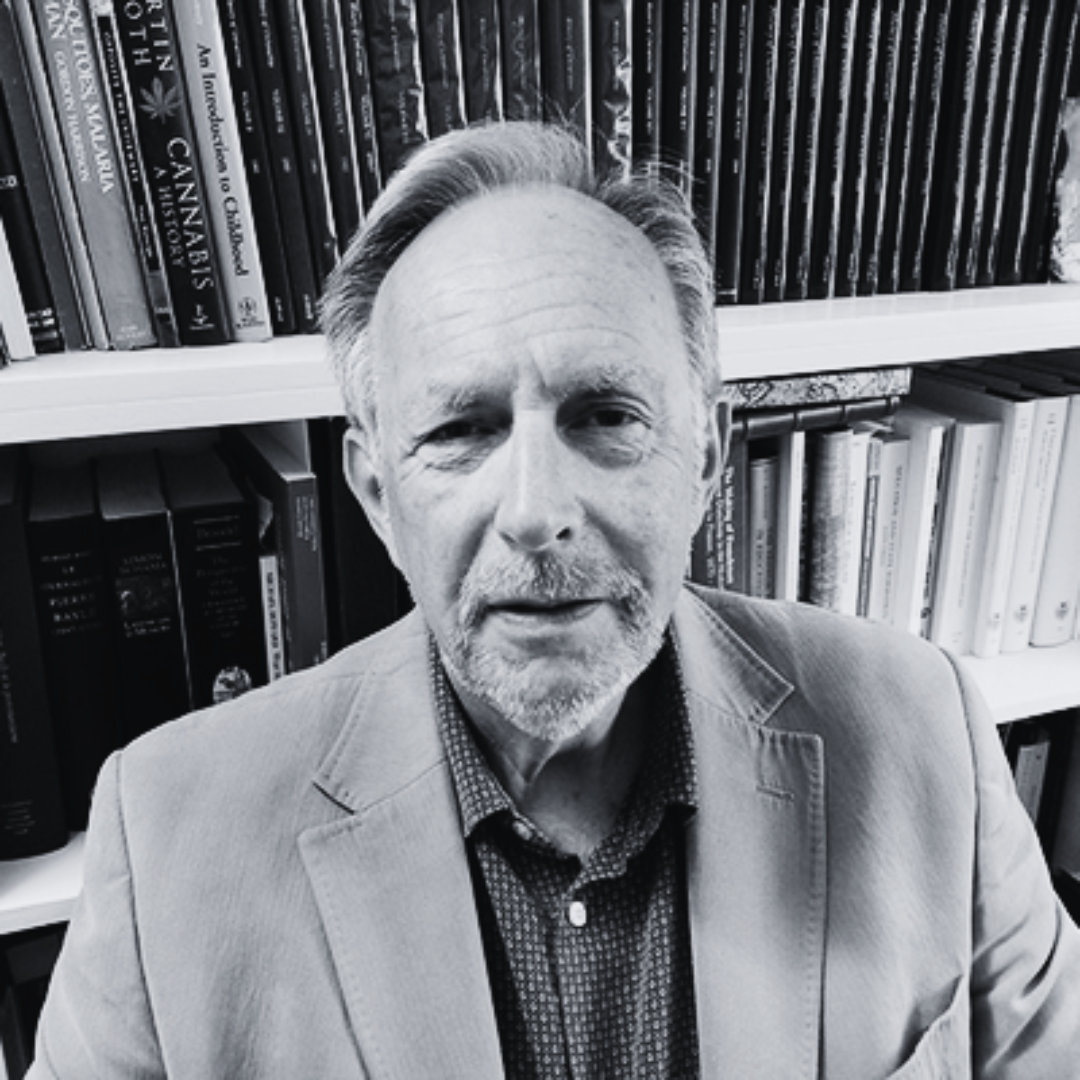 Professor Laurence Brockliss
Emeritus Professor and director of the Oxford Centre for the History of Childhood, Magdalen College, University of Oxford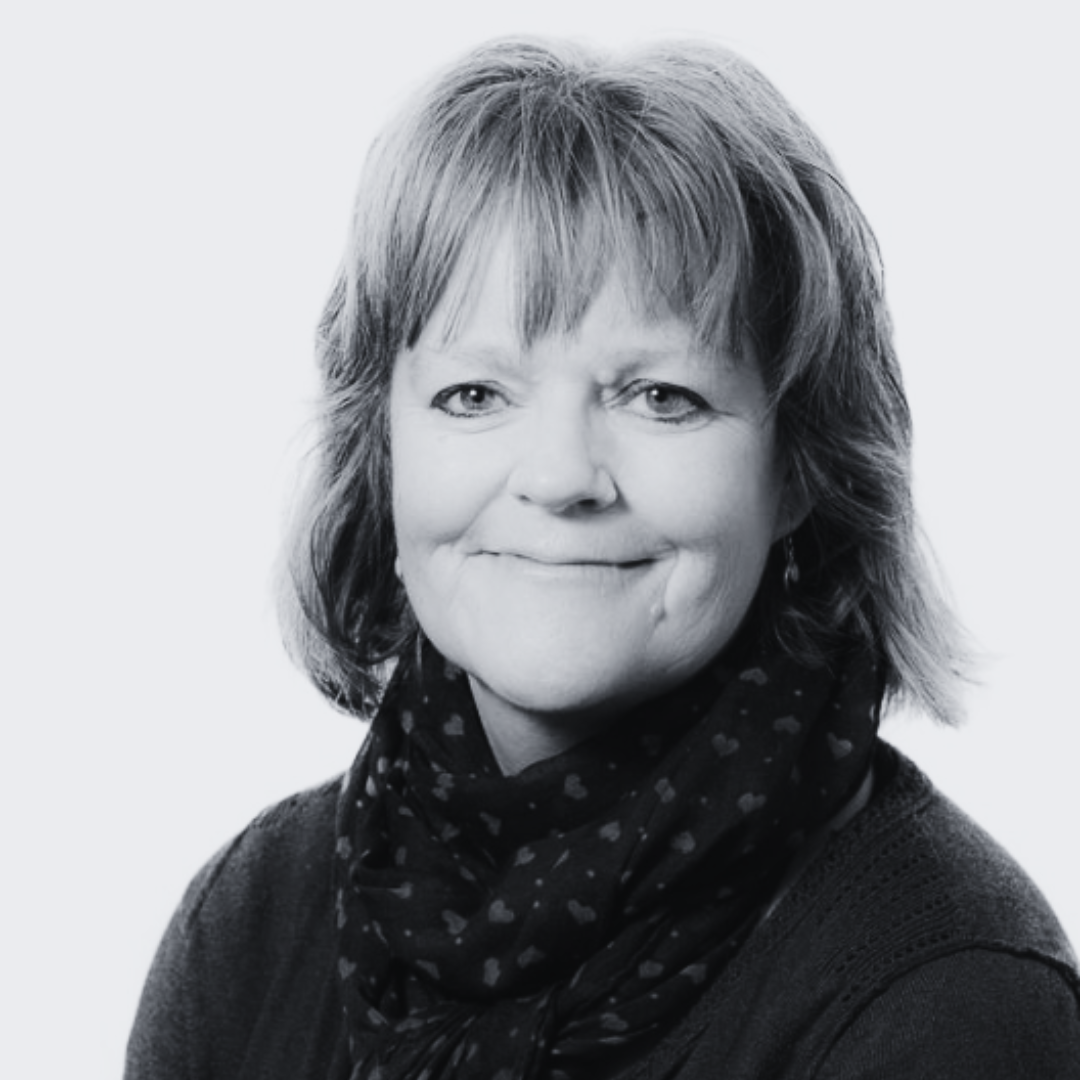 Professor Sam Twiselton
Director of Sheffield Institute of Education (SIoE) College of Social Sciences and Arts, Sheffield Hallam University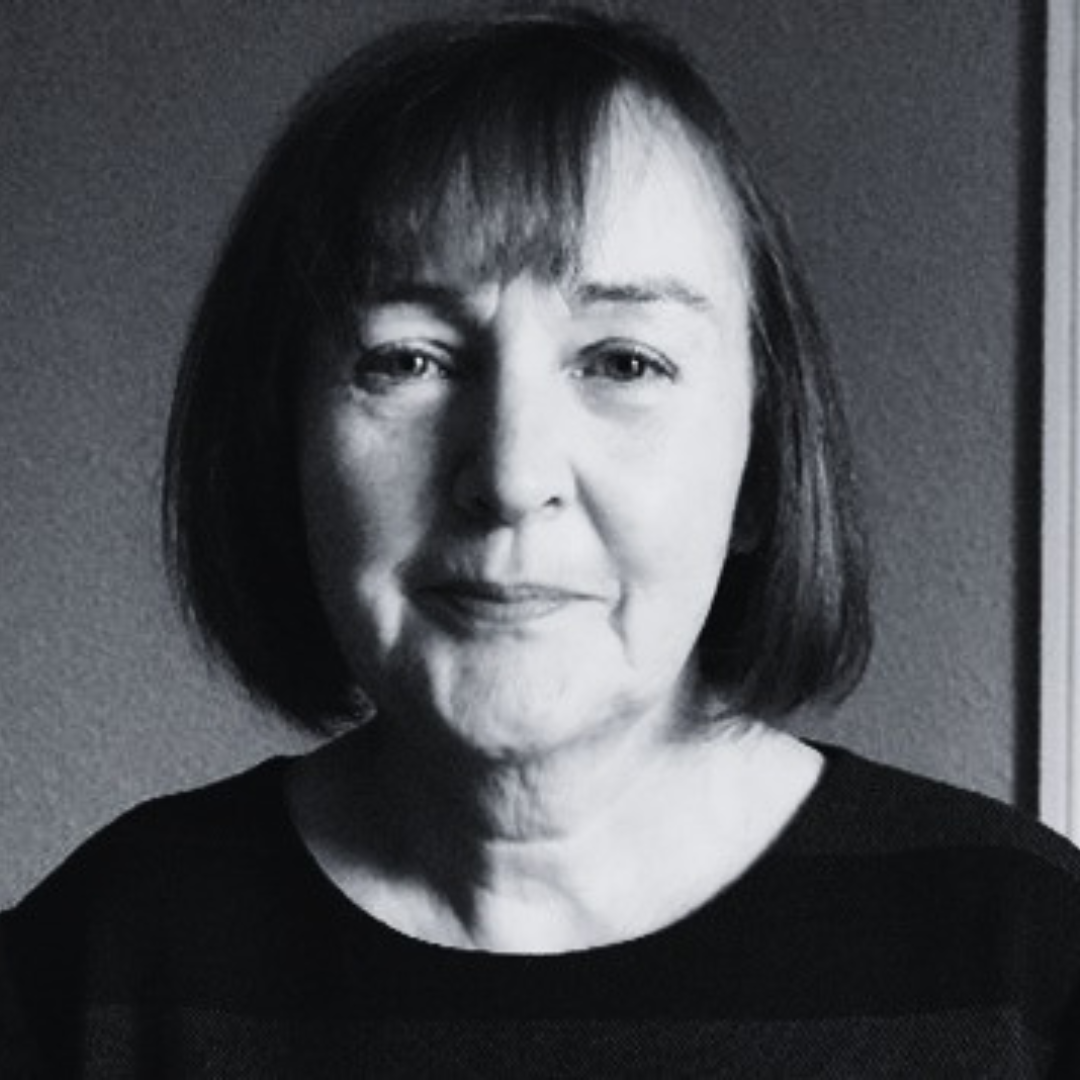 Professor Julie Selwyn
Professor of Education and Adoption, Department of Education, University of Oxford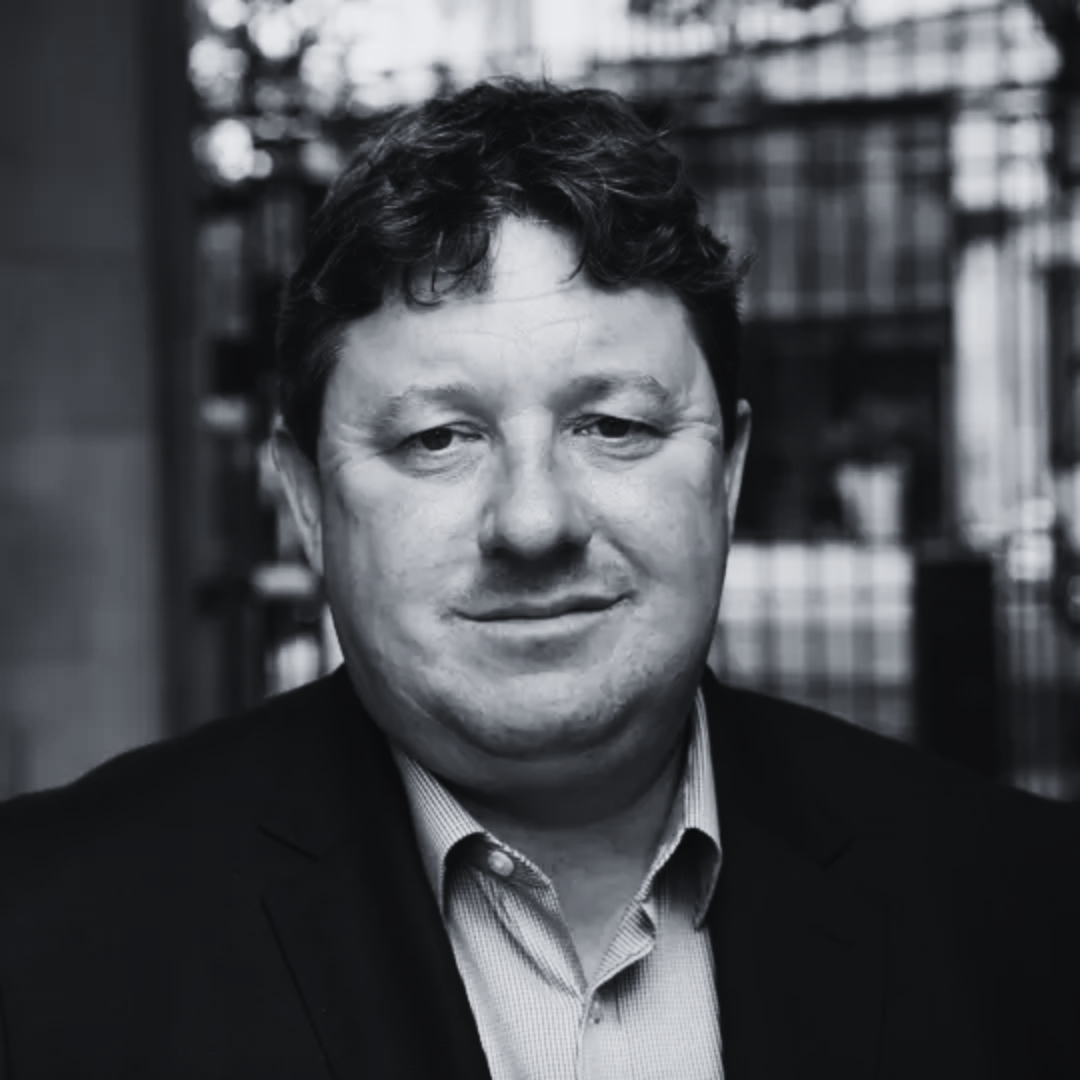 Professor Stuart Dunn
Professor of Spatial Humanities and Head of the Department of Digital Humanities, King's College London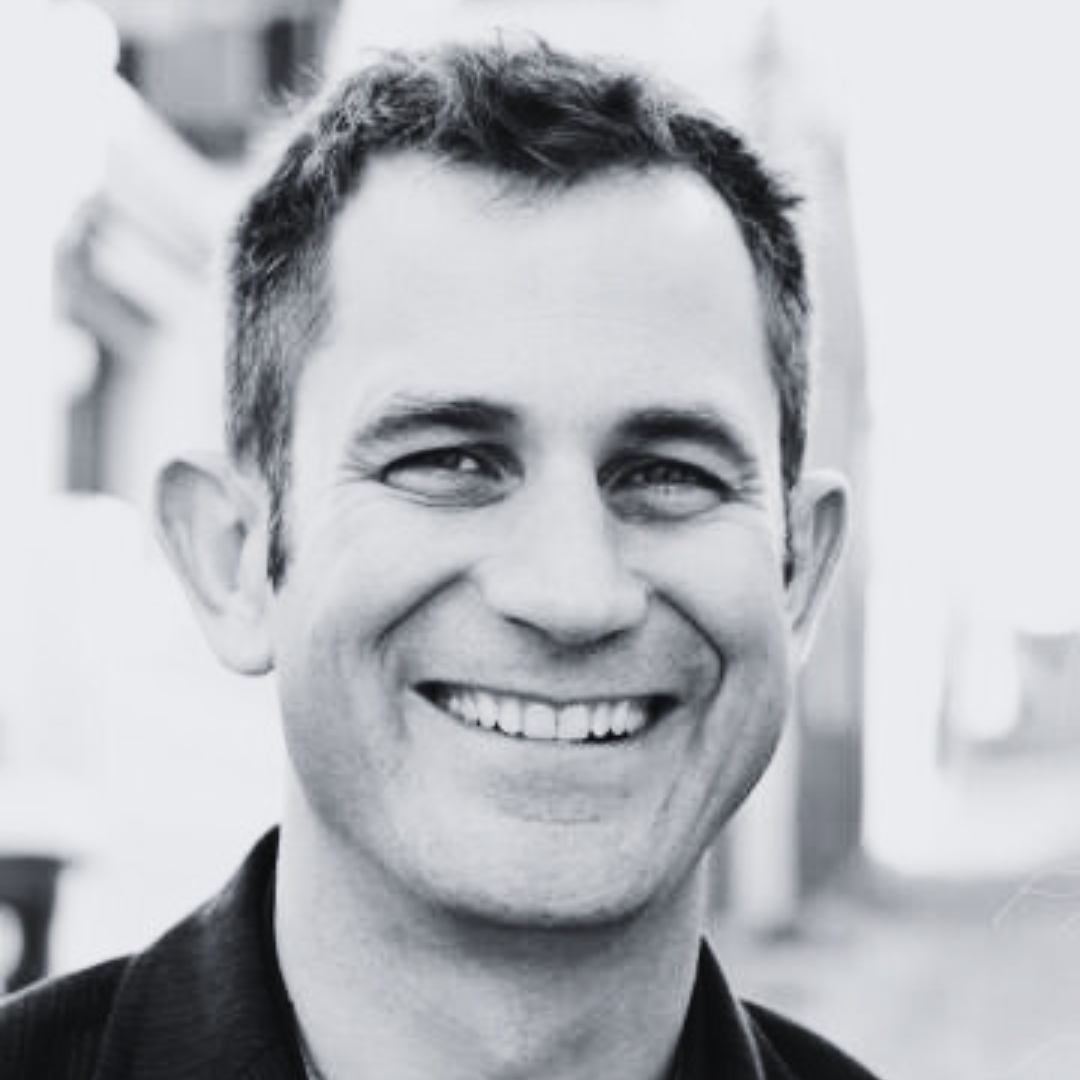 Dr Thomas Cousins
Clarendon-Lienhardt Associate Professor in the Social Anthropology of Africa, University of Oxford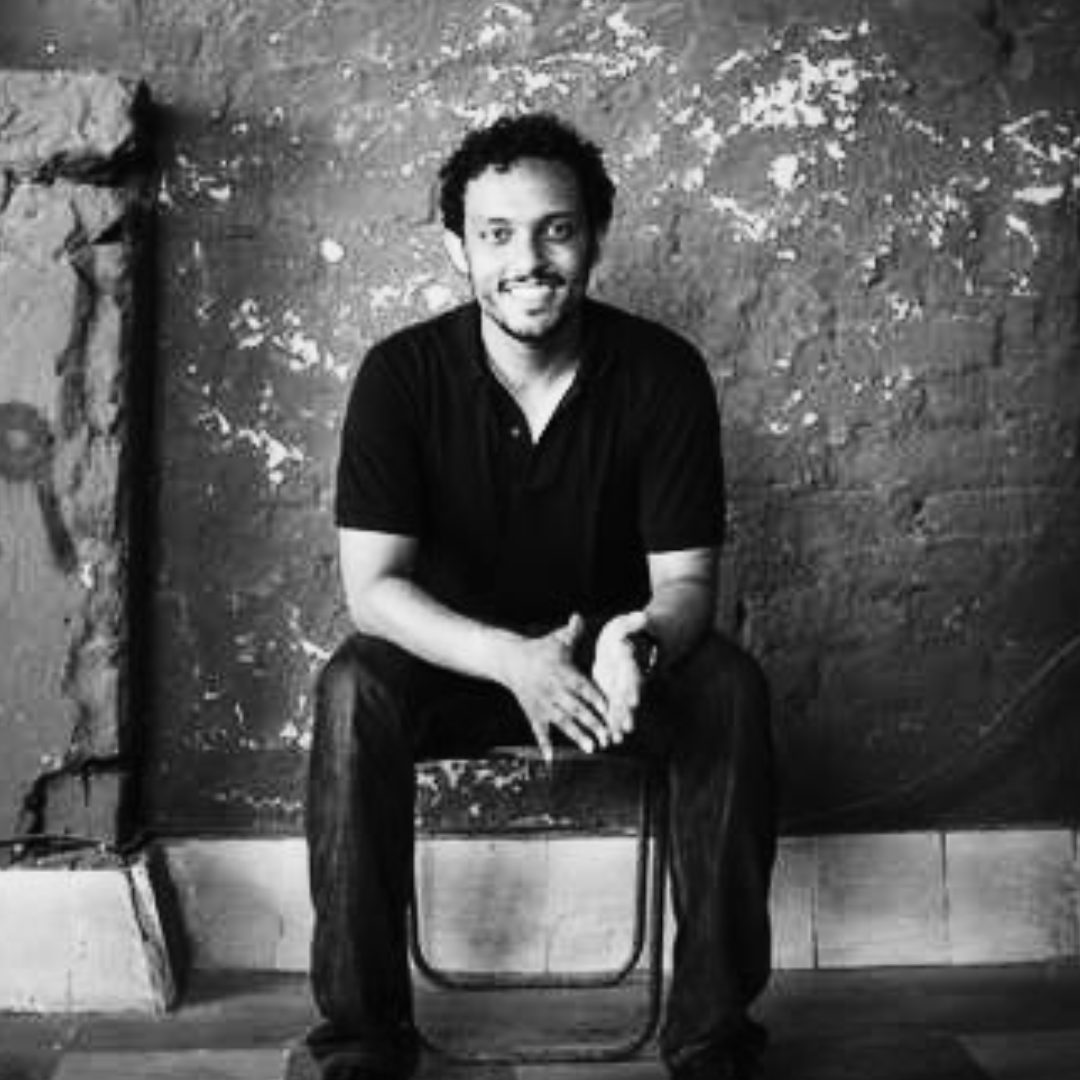 Dr Chihab El Khachab
Associate Professor in Visual Anthropology, Fellow of Wolfson College, University of Oxford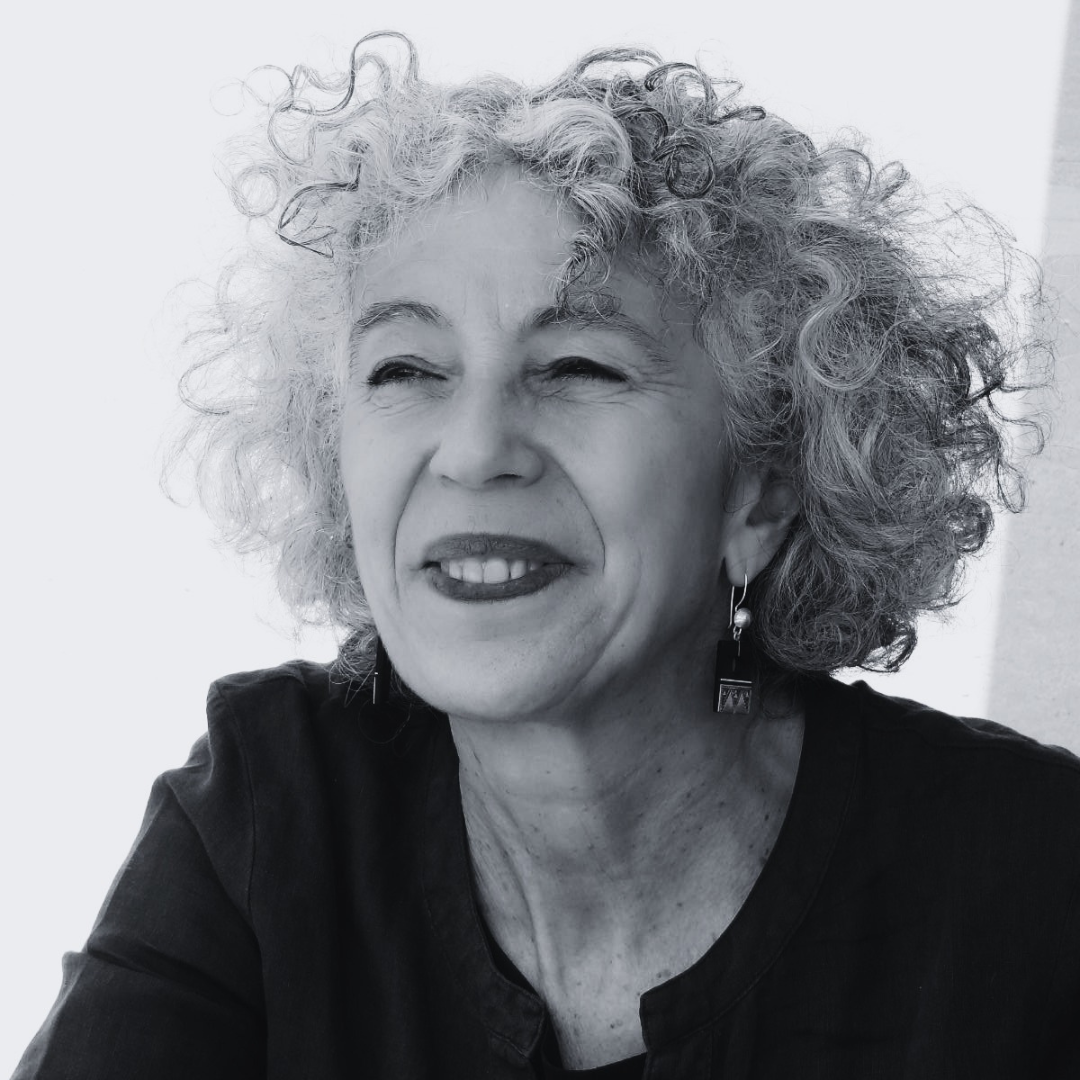 Dominique Botbol-Laublet
Chief Executive Officer
Specialising in science communication, Dominique played a key role in the development of La Cité des Sciences in Paris (France). Deputy Director of the Exhibition and Head of the Museological Projects Section, she was in charge of the design and production of all of the permanent and temporary exhibitions of Universcience – a consortium hosting major exhibitions, performances, shows, as well as a range of interactive activities for the general public. In collaboration with academic researchers and communications specialists, Dominique supervised over 20 major projects enabling the translation of rigorous research into engaging visual content and events.
Trained in Maths and Natural Sciences, with a background in architecture, Dominique works on a wide range of projects ranging from genetics and geology to political sciences and modern media. Today, she brings to OxCo over 30 years of experience in making high quality research accessible and engaging to various audiences.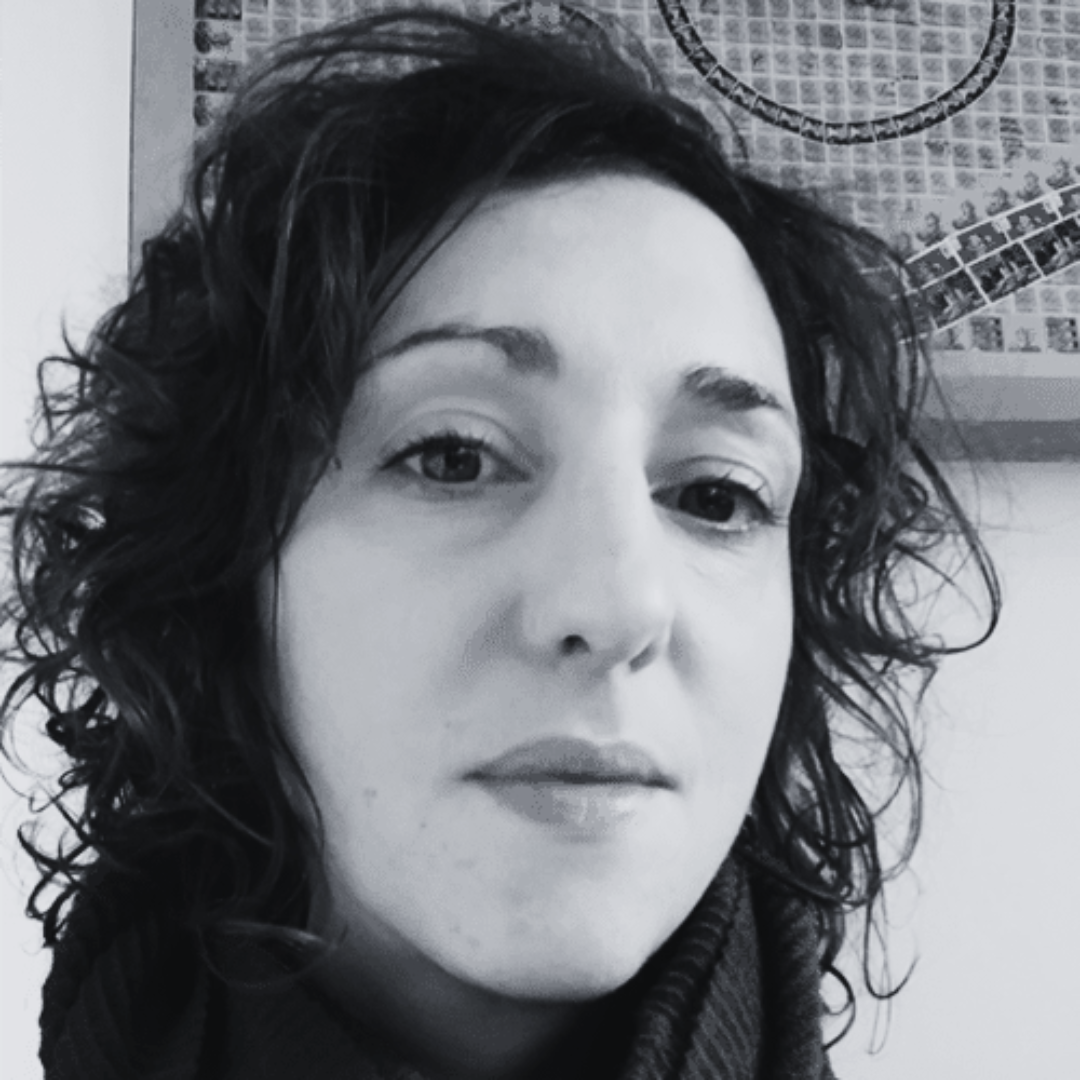 Ilka Vari-Lavoisier
DOB & Academic Director
Ilka holds a B.A in Political Science (Sciences Po), a joint Master's degree in Social Sciences (ENS/EHESS, Paris) and a Ph.D. in Sociology from the École Normale Supérieure de Paris. She studied at Princeton and UPenn (USA) before joining the University of Oxford in 2018. She currently collaborates with
TORCH
, and the
Department of Sociology at the University of Oxford
. In addition, Ilka lectures for the Department for Continuing Education where she teaches research methods, based on her extensive experience in supervising research projects in Asia, Africa, America, and Europe (see her
publications
and
academic profile
for more information).
Ilka brings to OxCo her knowledge of research institutions and her understanding of scholars' langage, objectives and perspective. She also contributes her extensive experience in organising and running academic events (more information here) and her passion for the dissemination of research findings, within academia and beyond.
Harry McAlister
COO and Video Director
Harry studied Politics and International Development at the University of Leeds (BA) before training as a journalist (NCTJ) at News Associates in London. It was here that he founded his first company,
Ample Video:
a cloud-based video production platform leveraging open innovation, crowd sourcing and mass networks to provide video content to hundreds of organisations worldwide.
His interest in scientific research led him to start Ample Education in 2020: a video production company specialising in creating engaging academic multimedia content.
Harry's deep interests in science, philosophy, and systems thinking have driven him to co-create OxCo as a new framework for digital cooperation, advancing our collective capacity to learn, connect, and collaborate.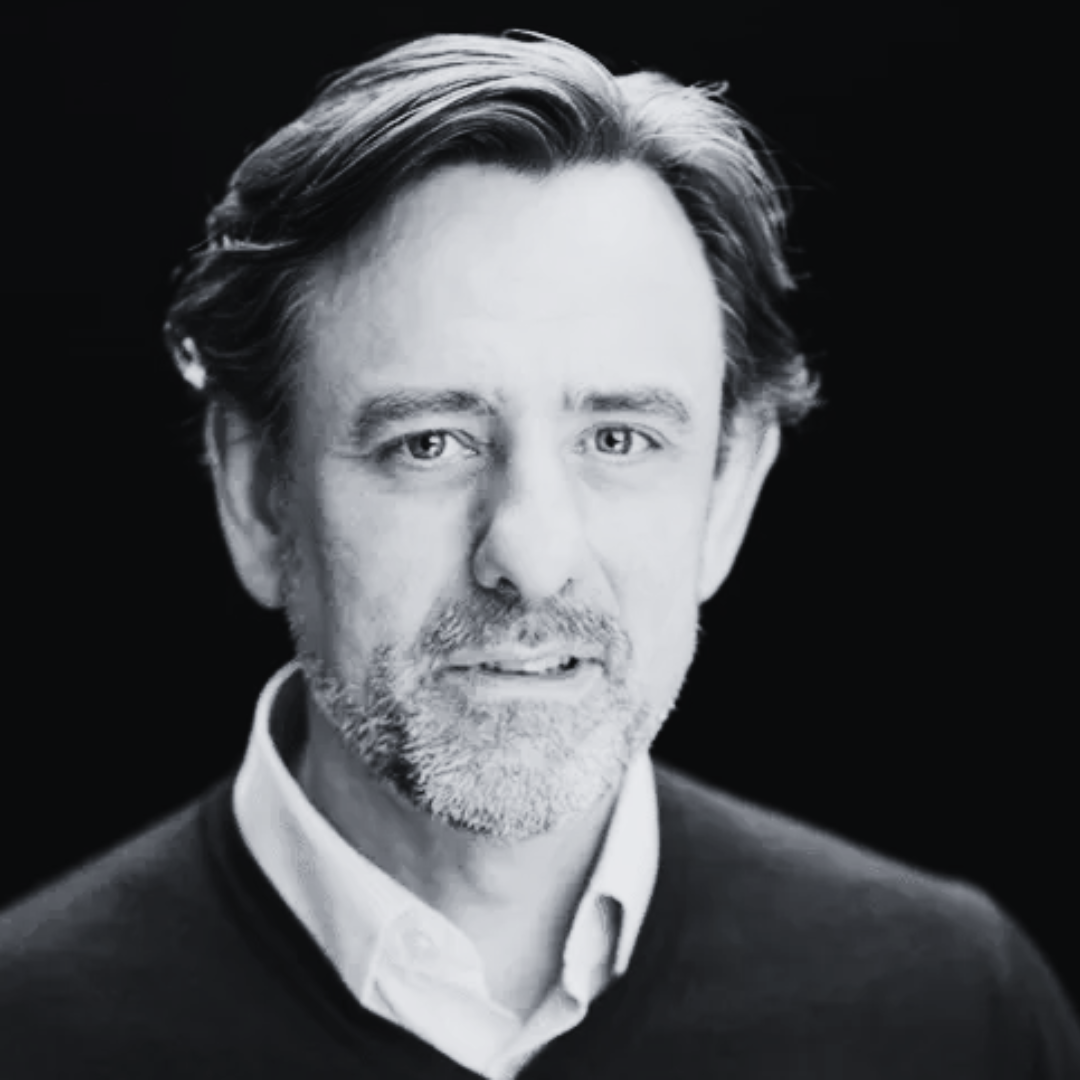 Trevor O'Hara
Transformational Leader
Trevor brings 25 years of experience leading international teams in the technology and aviation industries. With a background in economics and finance, Trevor started his career in strategy and scenario planning, and then spearheaded the opening of new divisions for North American technology companies in Europe. More recently, Trevor has been involved in the technology startup world on both the financing and execution side. In his spare time, Trevor runs an editing agency for the finance and investment community and advises a number of startups as a non-exec. Trevor holds a Dip. De Grande Ecole (Paris) as well as a Dip. Kaufmann (Berlin) from ESCP Europe. His book, "Agilism: 12 Skills for Thriving in the Age of Complexity" is due to be published in August 2022.Find out more at: https://www.trevorohara.com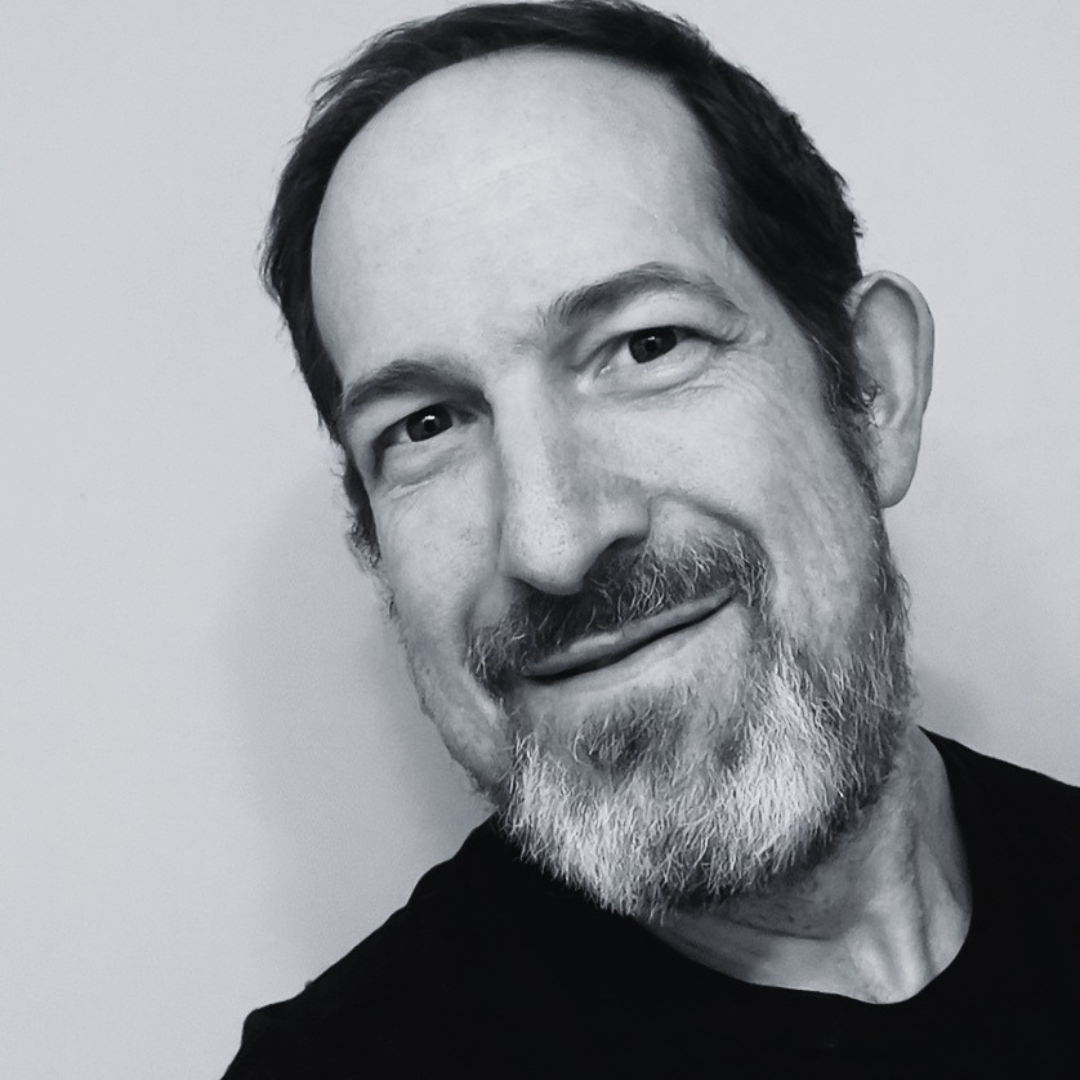 Jeff I. Greenberg
Consultant and Tutor
Jeff  brings 25 years of post-production expertise to OxCo. He has worked internationally with a large diversity of clients, including major television networks, HBO and Disney. military. Consistently voted a top seminar speaker, he's spoken at NAB, Adobe Max, CabSat, IBC, CES, and Inter Bee.
A Master Trainer, he specializes in editorial, workflow, compositing, sound, color grading, and compression. An Instructor at iColorist.com and an Influencer for Dell, nVidia, and G-Tech, he is a Master Trainer for various softwares, including Adobe Premiere Pro, Apple FCPX, Avid Media Composer/Symphony, and Black Magic Design DaVinci Resolve. Jeff creates training resources. An author, Jeff has published several editing and post-production books, including Adobe Premiere Pro Studio Techniques.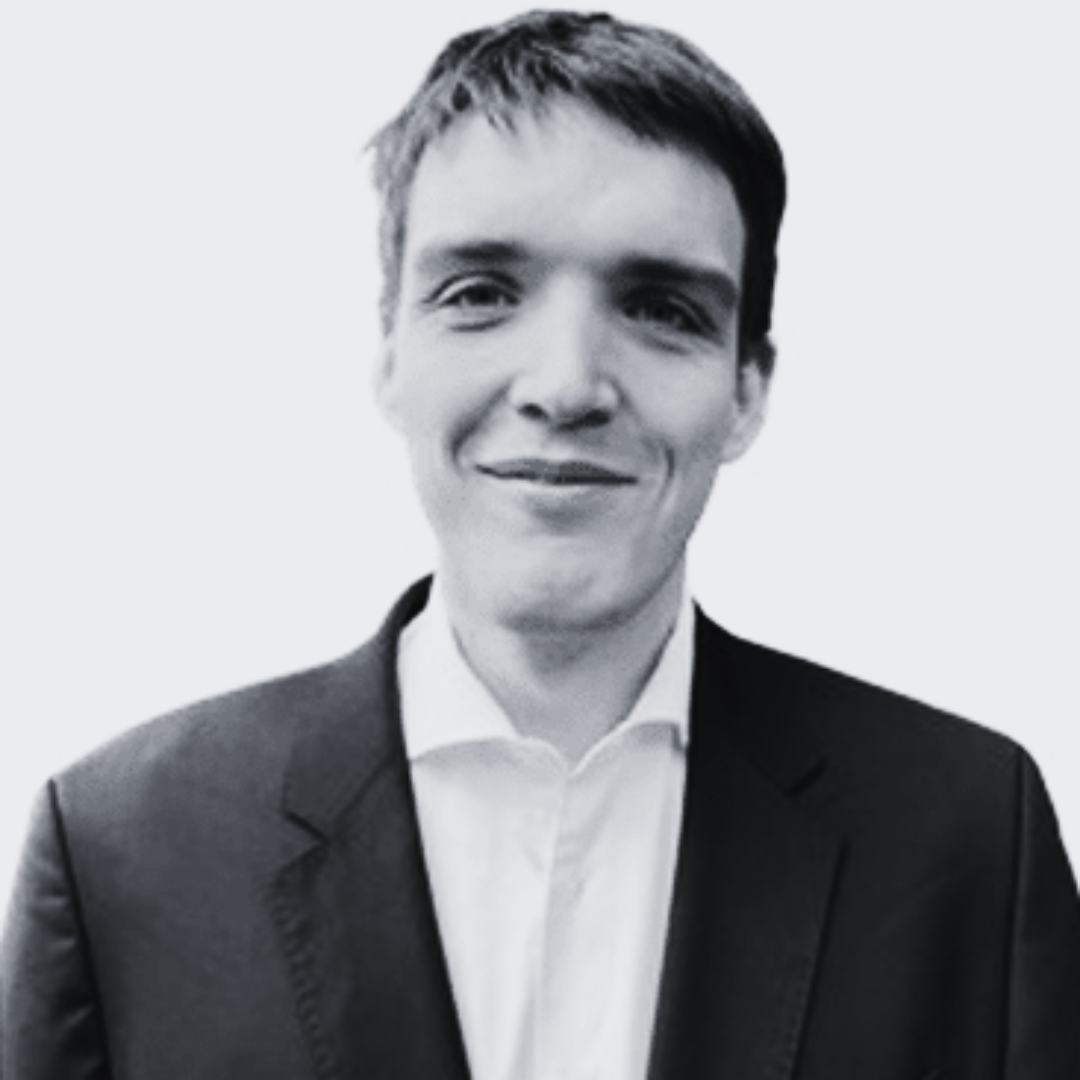 Alexander Shea
Legal Adviser
Alexander is a Barrister in England and Wales, specialising in commercial, intellectual property and copyright law. He previously worked in the Cabinet of Judge Antony Collins at the European Court of Justice in Luxembourg, before he got Brexited.
Alexander holds degrees from the London School of Economics, St. Antony's College Oxford, and City Law School.
He is a member of the Honourable Society of the Inner Temple.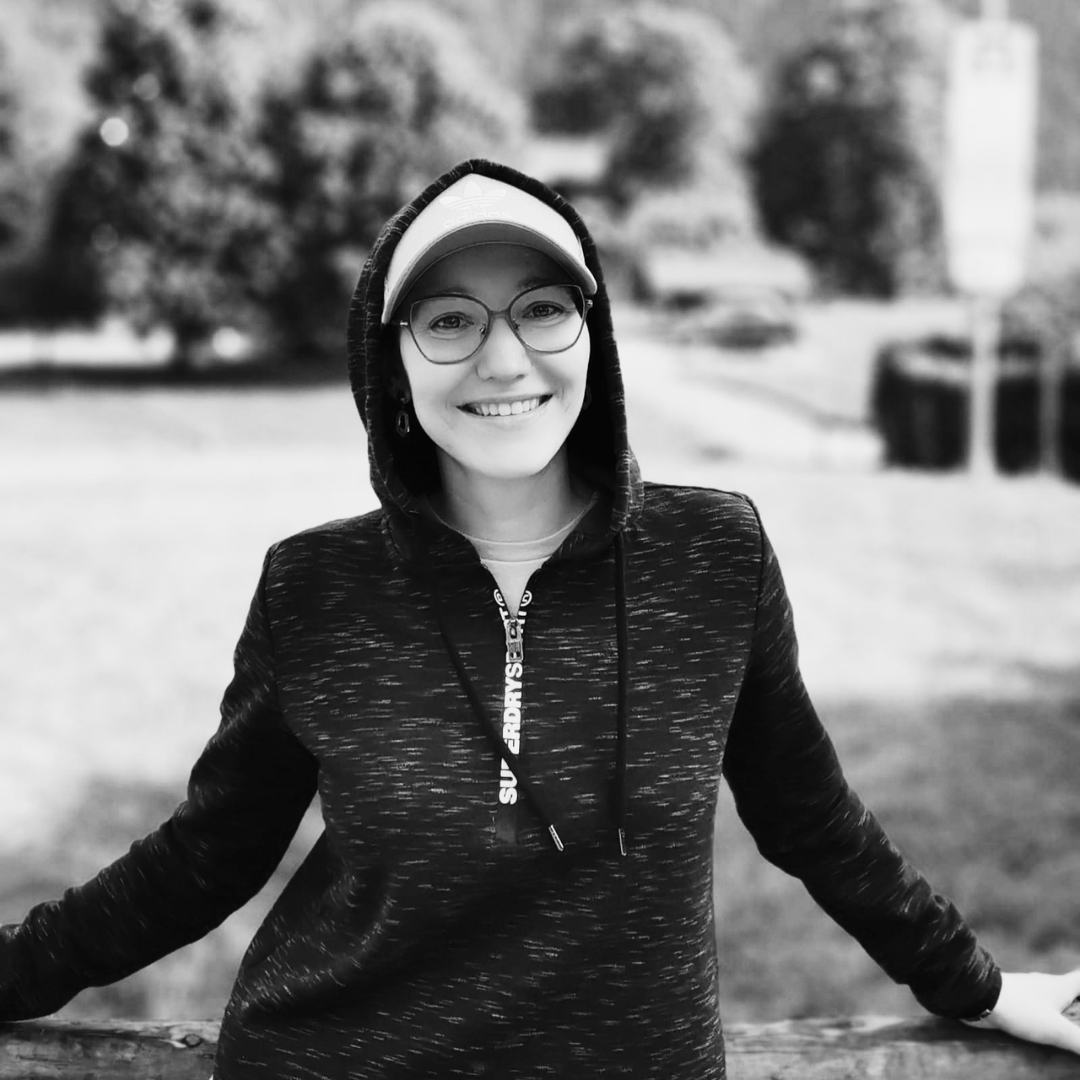 Yana Yuiko
Head of Editing
Yana is an expert in editing educational videos and related content. With 8 years of experience working for many startups and prominent universities, corporations, and online education (i.e. Nanyang Technological University in Singapore, Berlin School of Business and Innovation, Medical Writers, English, and others).
At OxCo, she is the head of editing student projects. She ensures that all technical issues of the student videos are addressed and that the final deliverable is edit-complete and of professional quality.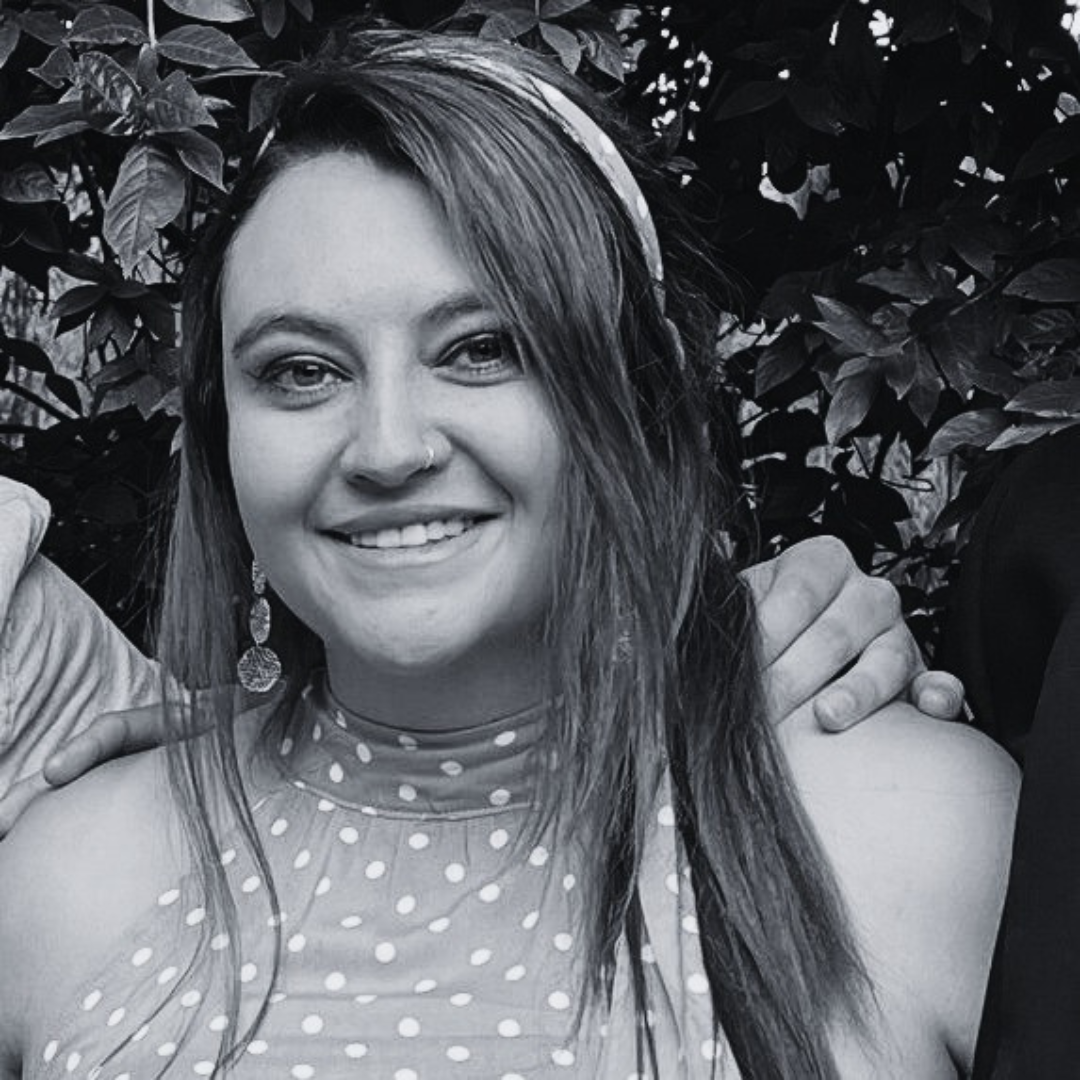 Courtney Rae
Programme Coordinator
Courtney has been a go-getter from a very young age, working and studying full time from the age of 16 taught her to quickly be able to juggle multiple priorities. This ambition has opened her world up to working with exciting people all across the globe.
Courtney's interests lie in political science and international relations. She has completed her Bcom Law degree with hopes to expand her education in the coming future. Courtney brings to the team her project management experience, organisational skills, and expertise running digital trainings. She oversees OxCo's video training programmes.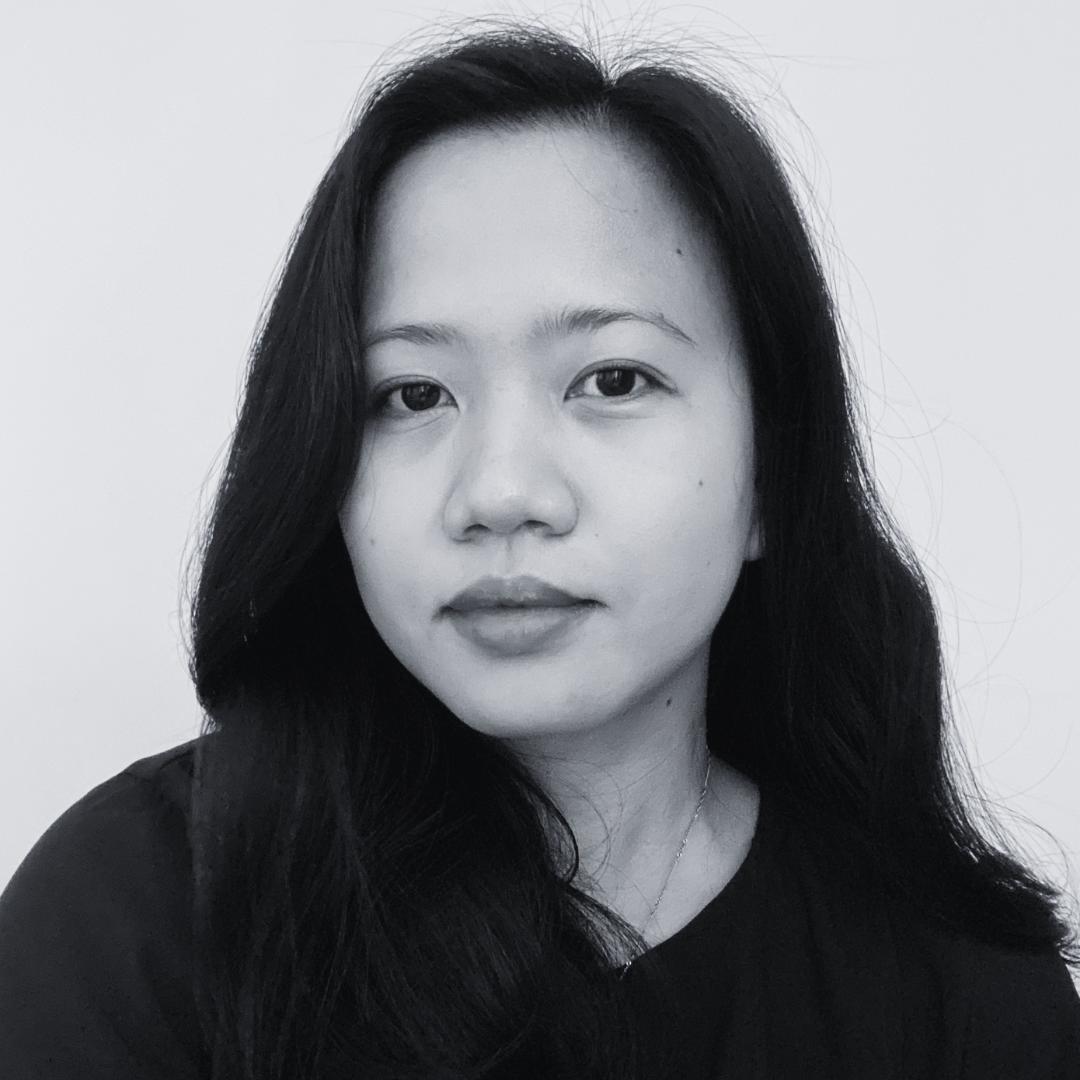 Kathleen Lumabi
Project Manager
Kathleen has been passionate about the business world since she started working in 2007. She has been in various management roles during the course of her career.
In 2018, she made the choice of going freelance, a move that allowed her to exercise her command and creativity in accomplishing tasks, solving problems and facing all the challenges in between. She has worked with various media, tech and design companies which allowed her to gain valuable experiences and knowledge that she uses to contribute to the OxCo team. At OxCo, Kathleen manages large video production projects, and is the key admin person on a daily basis.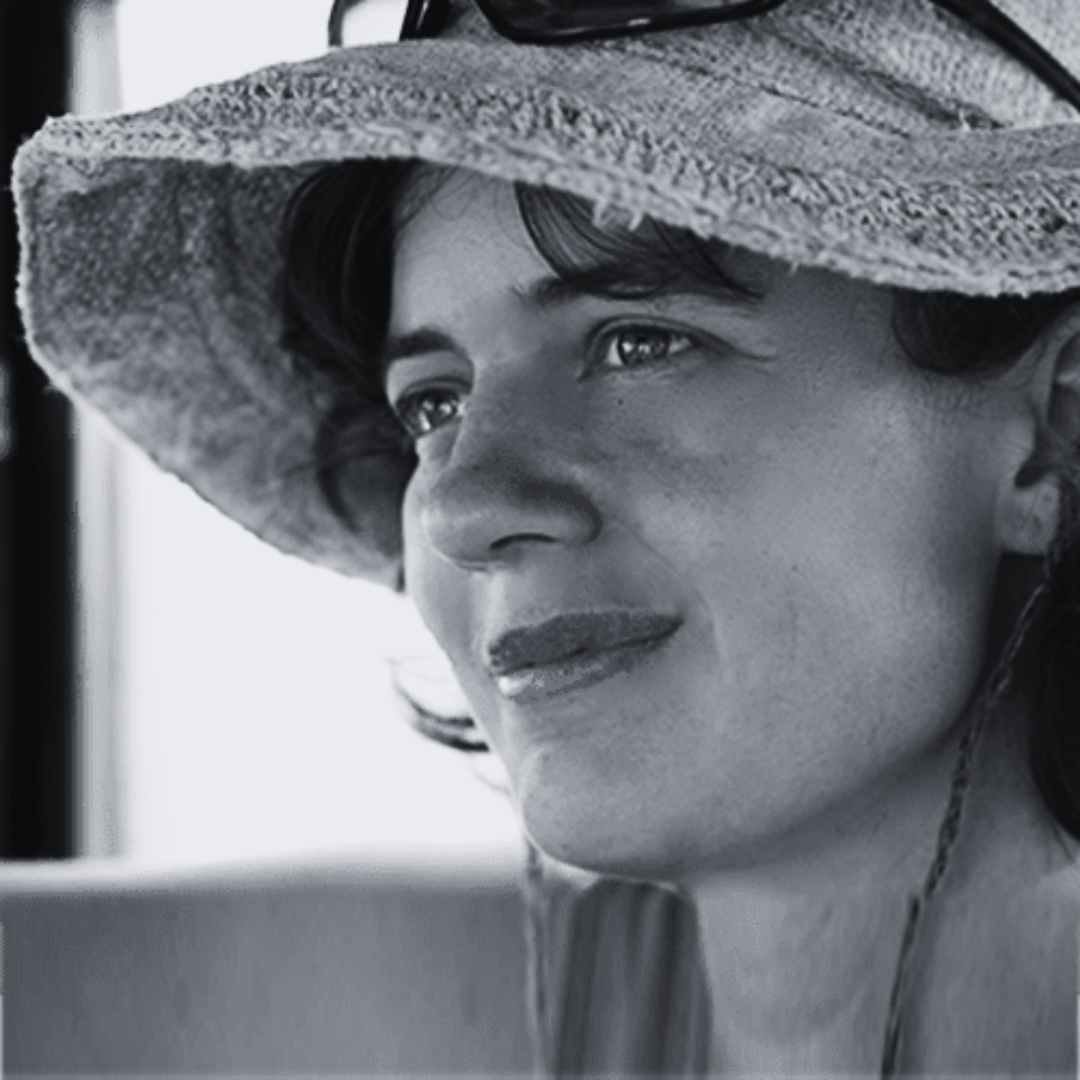 Verity White
Course Director and Video Producer
Verity has worked as a documentary and wildlife film producer for over twenty years, including 14 years at the BBC Natural History Unit, leading remote expeditions, filming a number of "wildlife firsts" and working alongside Sir David Attenborough.
She has also produced numerous campaign films for wildlife charities abroad and at home in the UK, combining her science communication expertise with a love of clear, punchy and stylish short form media.
She brings to OxCo her extensive experience in script editing, directing with contributors, performance coaching, and executive producing.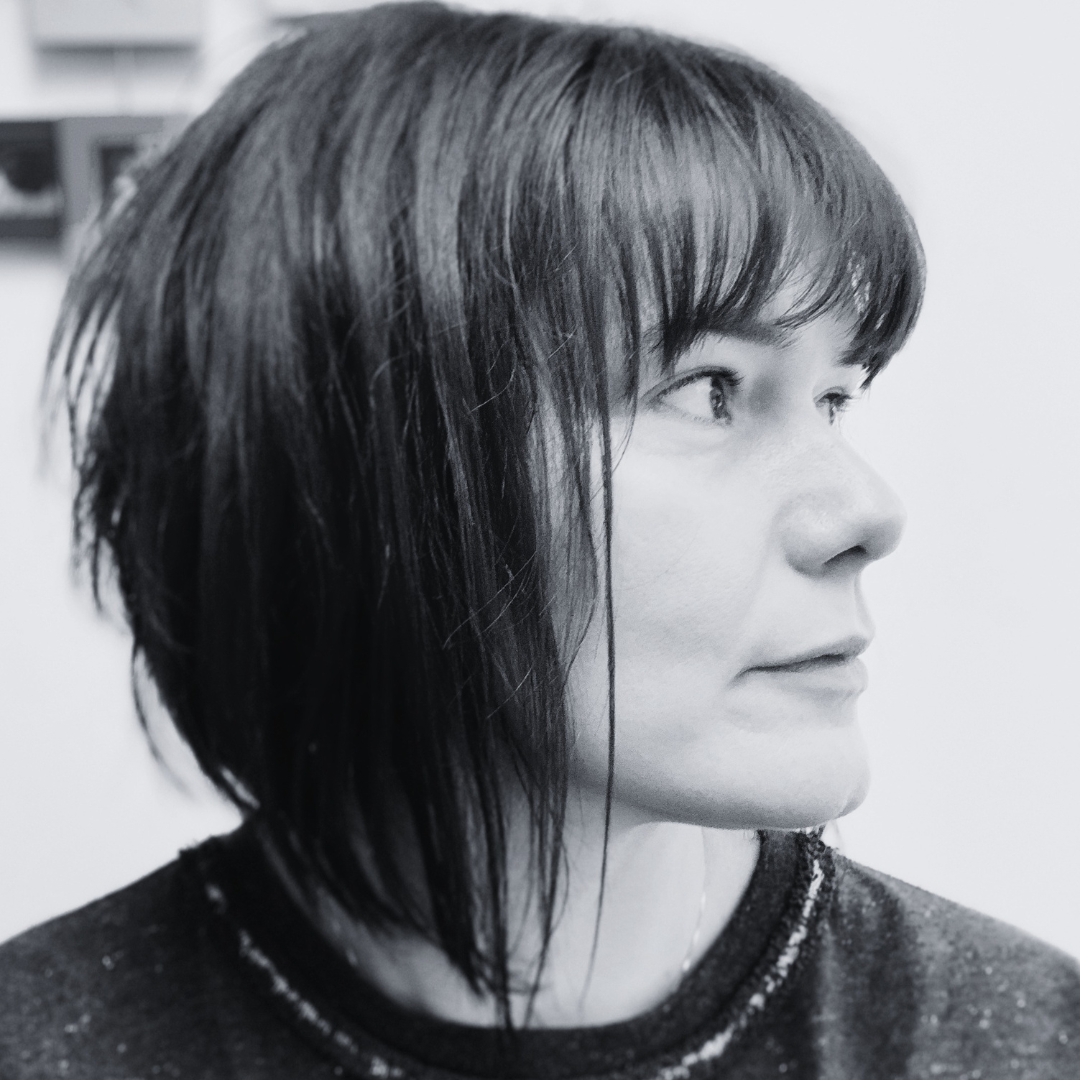 Emma Procter-Legg
Digital Media Specialist
Emma Procter-Legg works as an independent education consultant, researcher and digital skills teacher for the IT Learning Centre at the University of Oxford. She has taught in both Higher and Further Education settings in the UK, has a PGCE in Post-Compulsory Education and is a certified member of the Association for Learning Technology (CMALT). Her teaching for the University focuses on online presence & social media, teaching & learning and related digital skills.
Her previous research work includes projects on situated mobile language learning, two Jisc funded projects on the use of webinar technology and more recently the development of a digital teaching professional framework.  For details of her publications please see her personal webpage.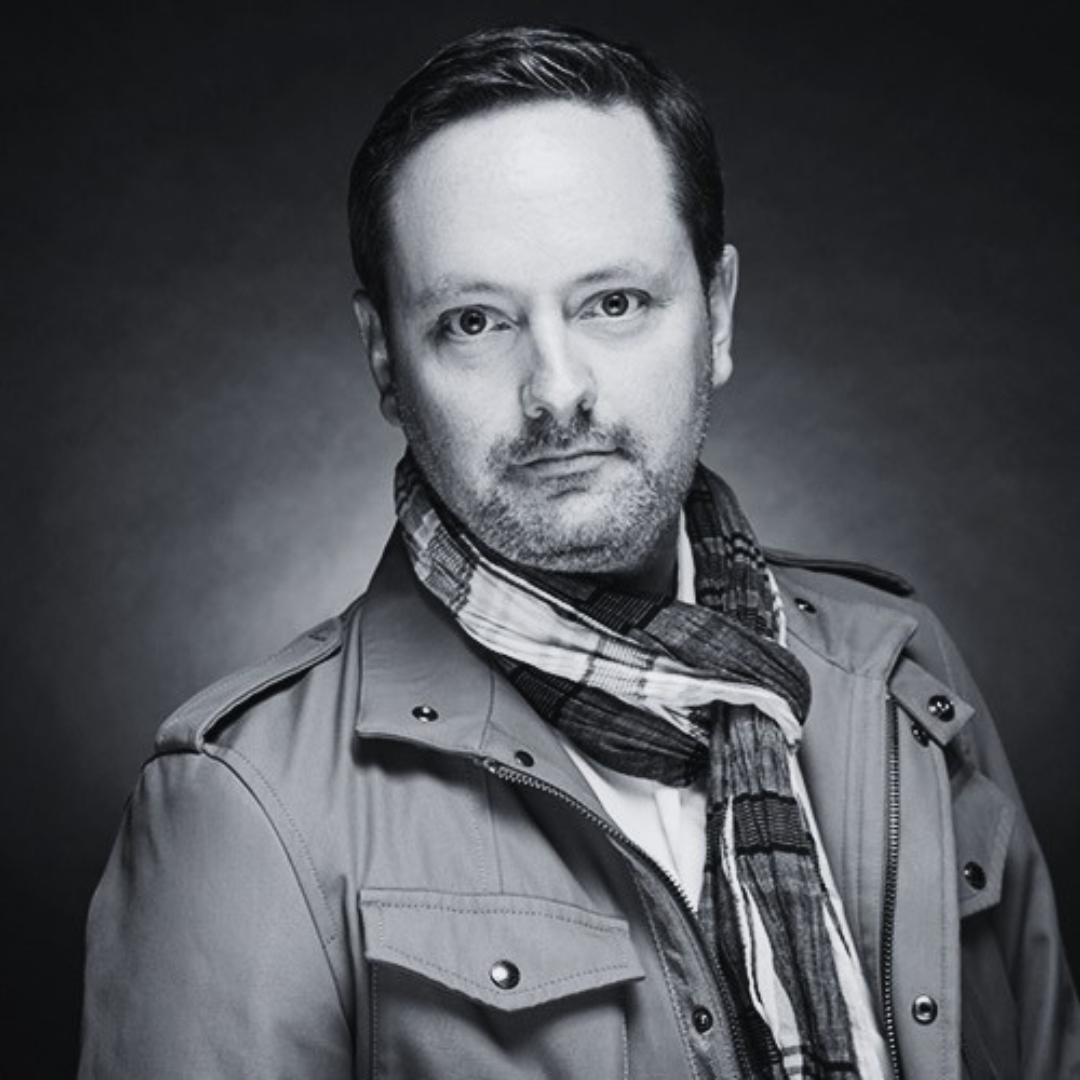 Kenneth Shinabery
Creative Media Specialist
Kenn is a creative from New York that has been living in Europe for 9 years.
He is focused in Graphic Design, Marketing, and Public Relations.
Kenn began using Photoshop in 1994 and has become known for his creativity, which has lead to him speaking at conferences in both Europe and the US.
What makes Kenneth unique is that is passionate about education and challenging others to take their inspiration to new heights.  Because of this, he has worked as an educator for École Supérieure de Réalisation Audiovisuelle (ESRA), the Digital Career Institute, and Adobe.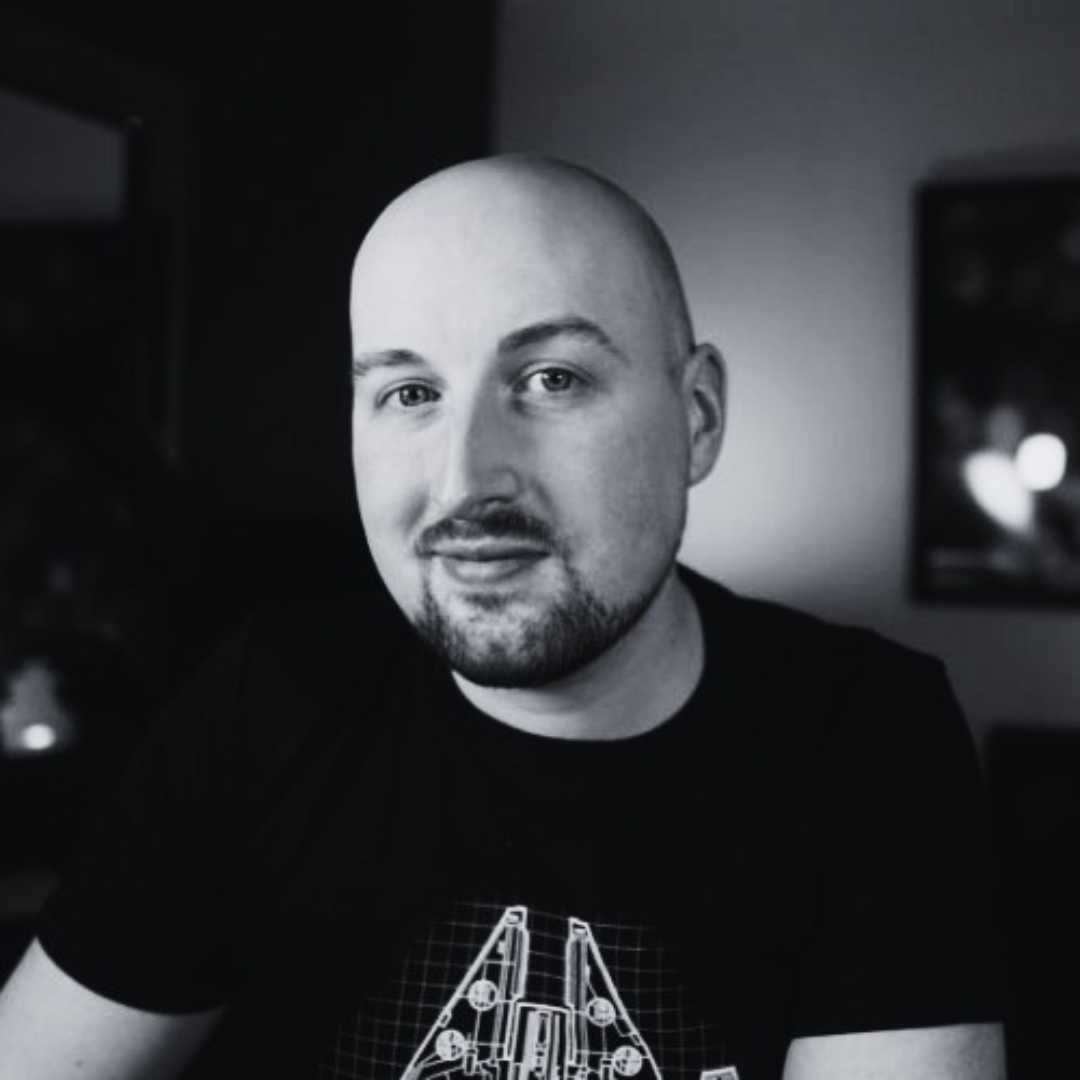 Jamie Gallagher
Digital Media Methods Tutor
Jamie Gallagher is an award-winning communicator and engagement professional with ten years' experience in the delivery and evaluation of quality engagement projects.
Working across dozens of institutions and subject areas he has helped improve the reach, profile and impact of research engagement in almost every discipline. He has delivered training and events around the world, he has also written a pop science book and appeared on numerous TV and radio programs. When not talking about science Jamie works with universities, charities and museums helping them to demonstrate their impact and understand their audiences. Find out more at: https://www.jamiebgall.co.uk/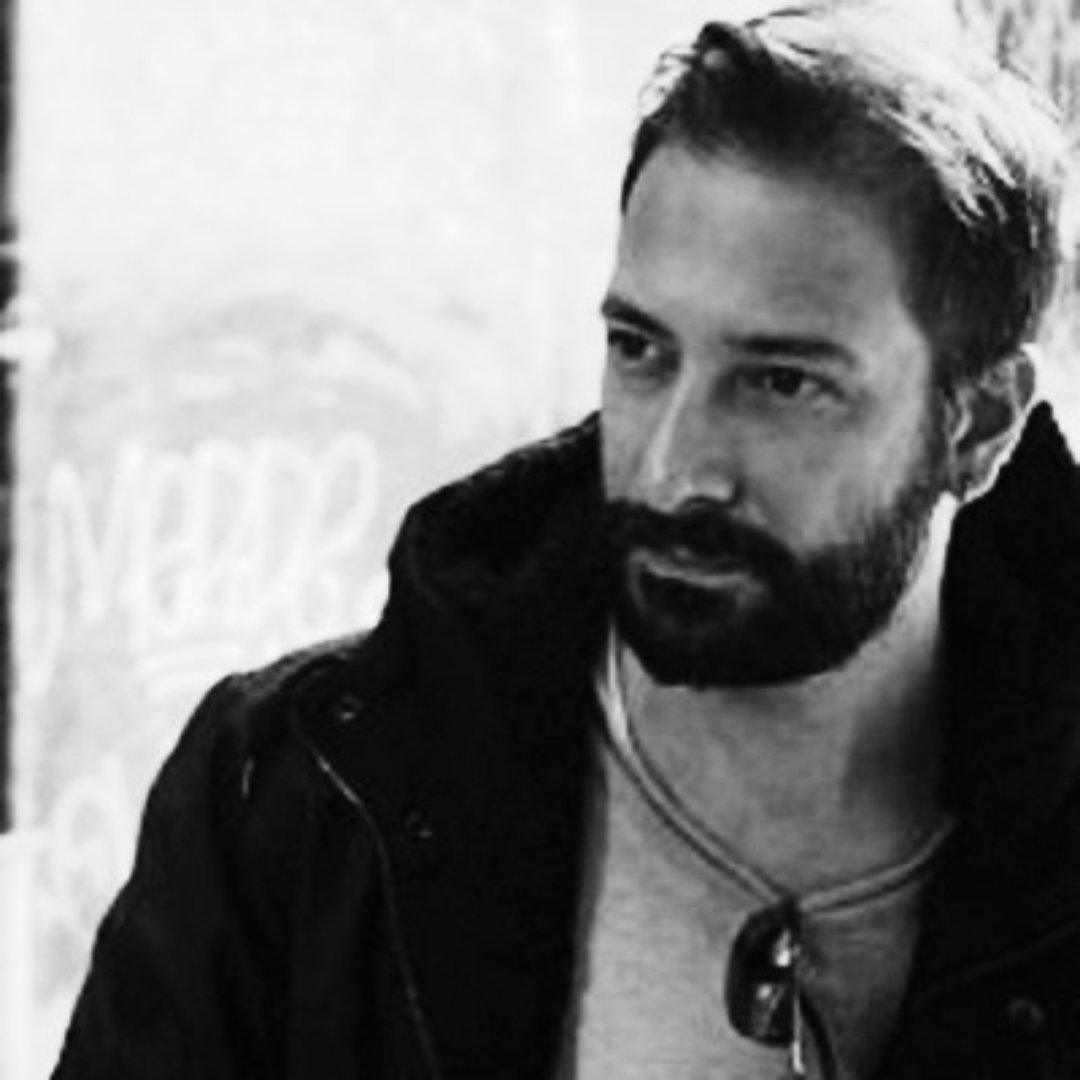 Ozzy Gunner
Partner and Video Producer
Ozzy is a creative and knowledgeable TV production professional with over 20 years of experience in the broadcast and digital, his key interests and expertise lie in editing and directing.
He is passionate about creating quality content and has directed and edited a wide range of documentaries, news reports, entertainment programmes, and corporate videos across a range of high-profile clients and Broadcast networks.
A confident communicator, he loves working with diverse and multi-talented teams.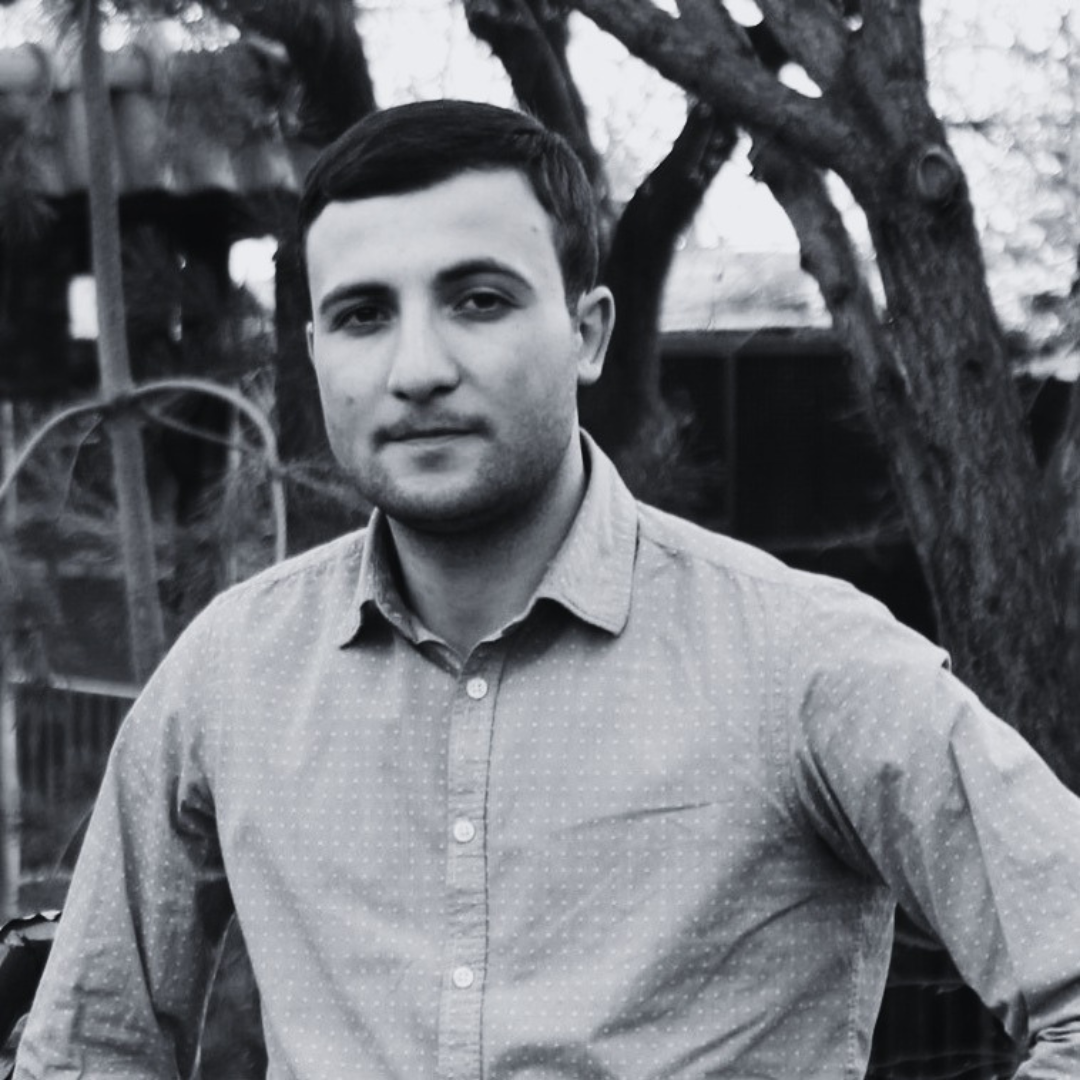 Eduard Minasyan
Senior Video Editor
Eduard has been working as a video editor for more than 5 years. He is an expert in Adobe Premier Pro and After effects. He's been working for projects all across Europe and the US. Eduard makes advertising videos, logo animations, social media videos.
He holds his degree in Geology from Erevan State University.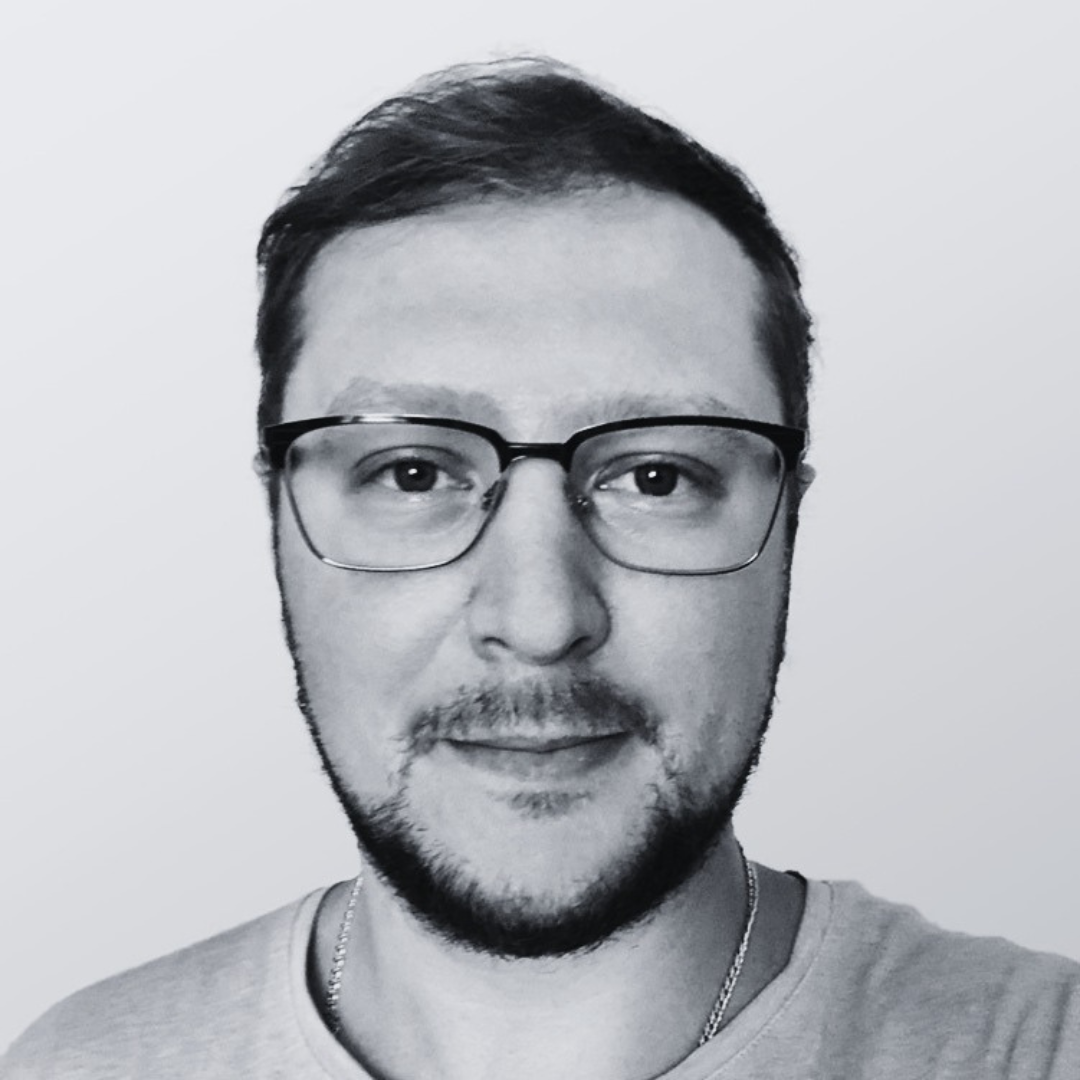 Pavel Sapryhin
Motion designer & VFX artist
Pavel is a motion designer, video editor and VFX artist rolled into one.
He has been working in the field of video production for almost a decade. He works with large companies both in his country and around the world.
He wont stop there and always improves his knowledge to provide creative and high-quality content.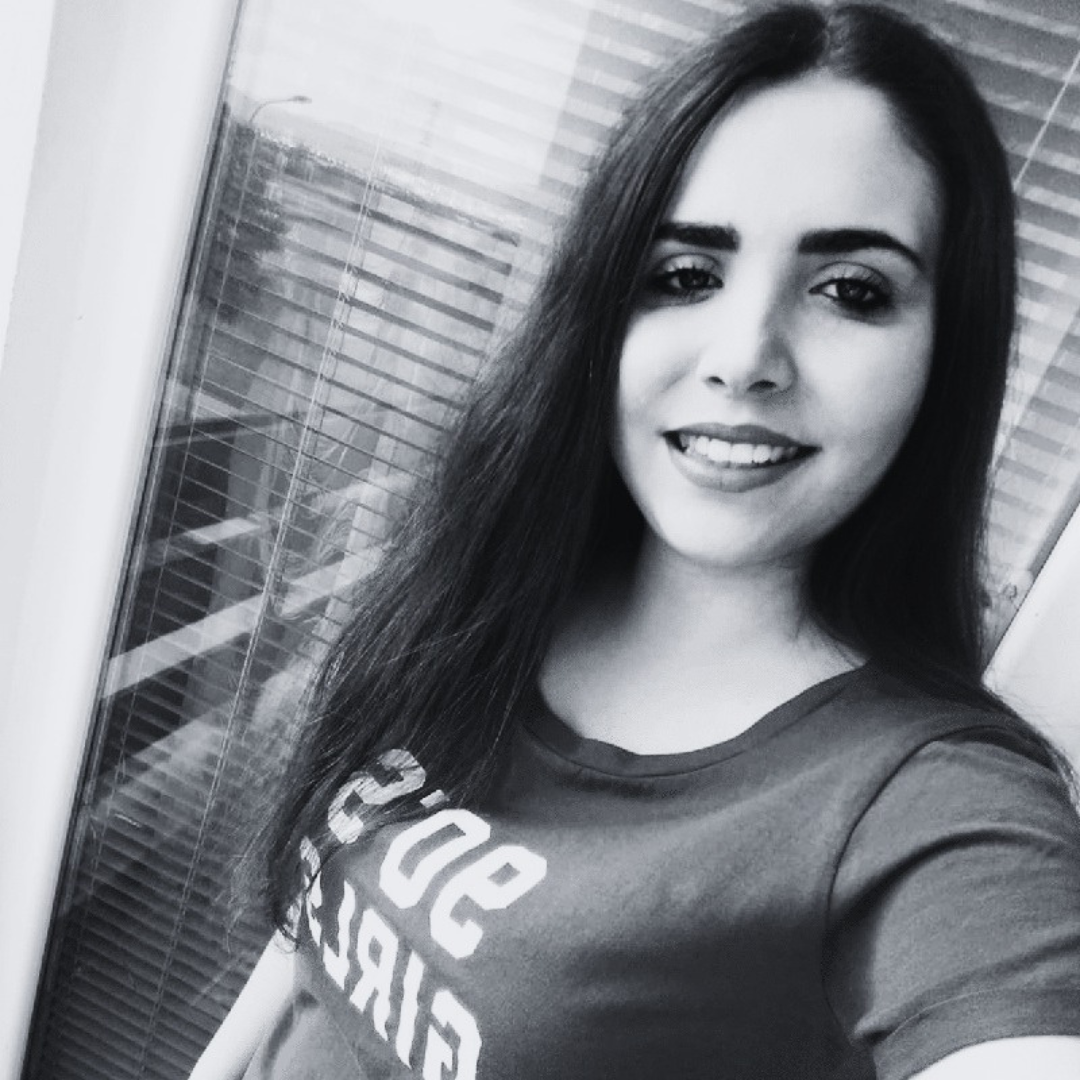 Aida Andelija
Video Editor
Aida is a video editor from Bosnia and Herzegovina.
She started editing videos when she was just 15 years old and after a few years and became a free-lancer shortly after that. In the past 2 years, she has worked for more than 100 clients around the world.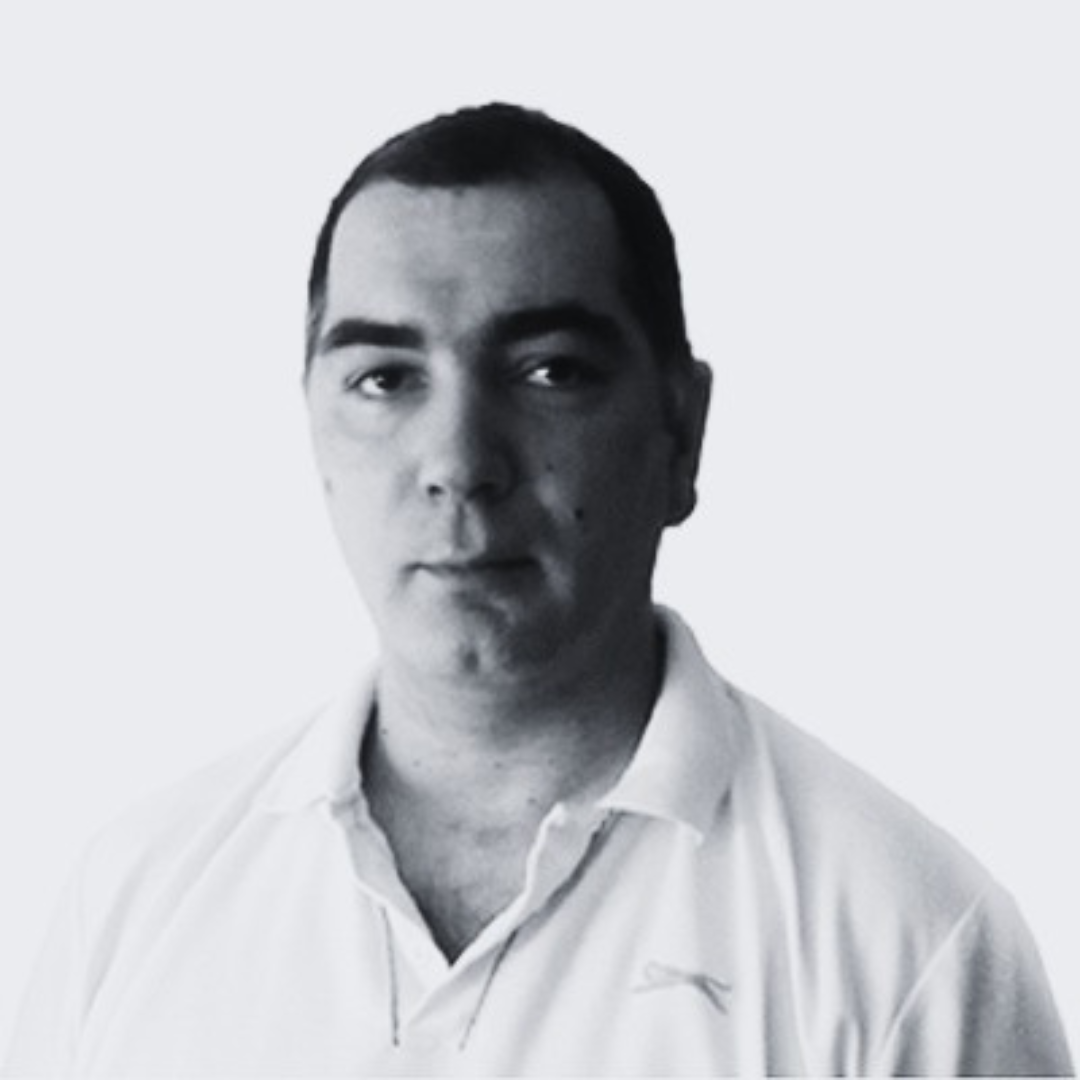 Aleksandar Raseta
Video Editor
Fast, experienced video editor, Aleks also developed skills relevant to graphic design and music composing. He is proficient in all Adobe software (Photoshop, Premiere, After Effects, Illustrator, Audition, etc.).
As a video editor, he took part in several national TV shows, movies, music videos and documentaries.
Solution-oriented, creative, reliable and highly professional, he is dedicated to contribute to social change.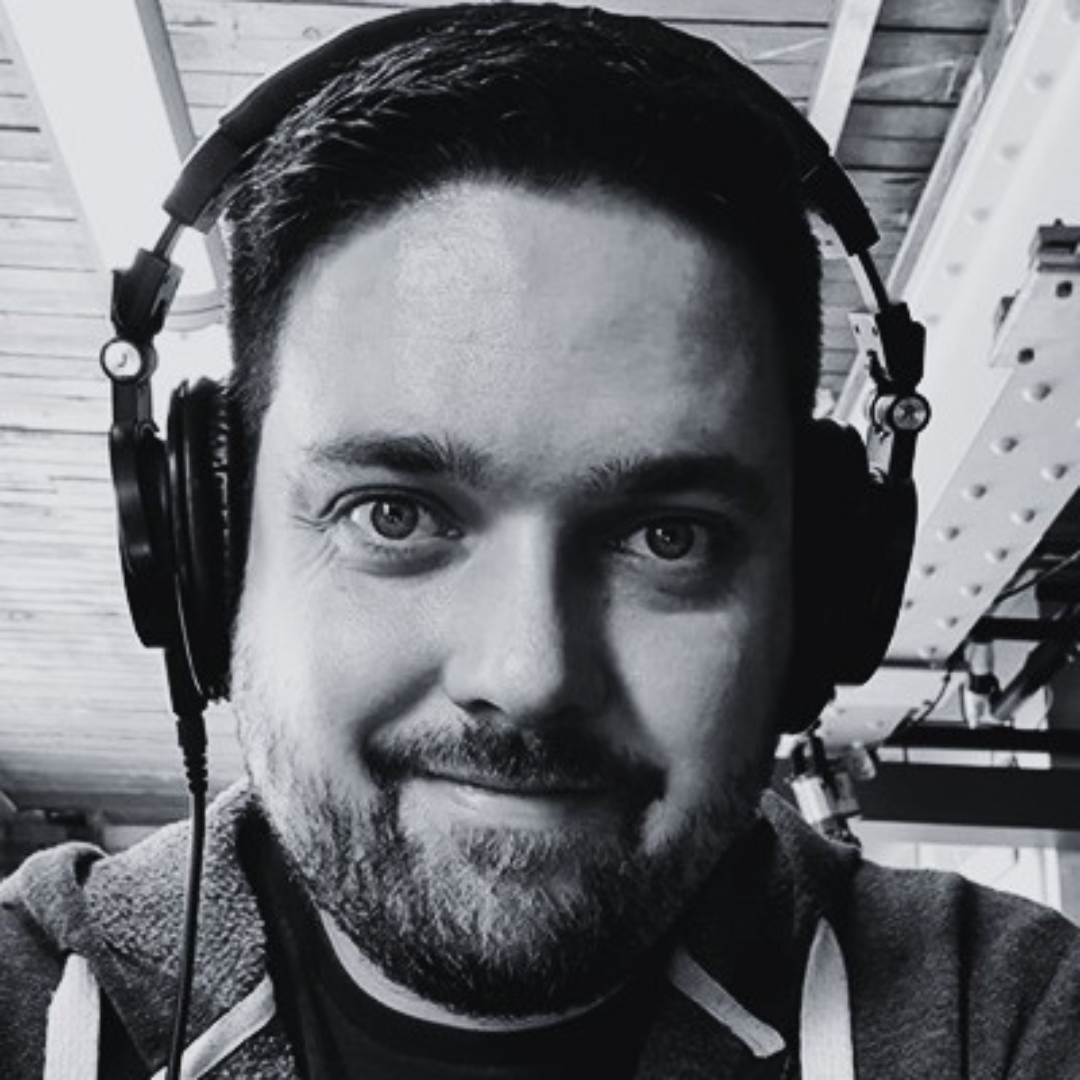 Steve Jump
Video Editor
Steve has spent over a decade working in video editing and animation for companies based in his home of London and around the world.
Steve specialises in creating engaging and watchable content for a wide variety of audiences. An experience motion graphic designer, he creates tailored assets, custom video templates and much more.
He edits to the audio track to create unique video experiences for each project.
Find out more at: http://www.stevejump.com/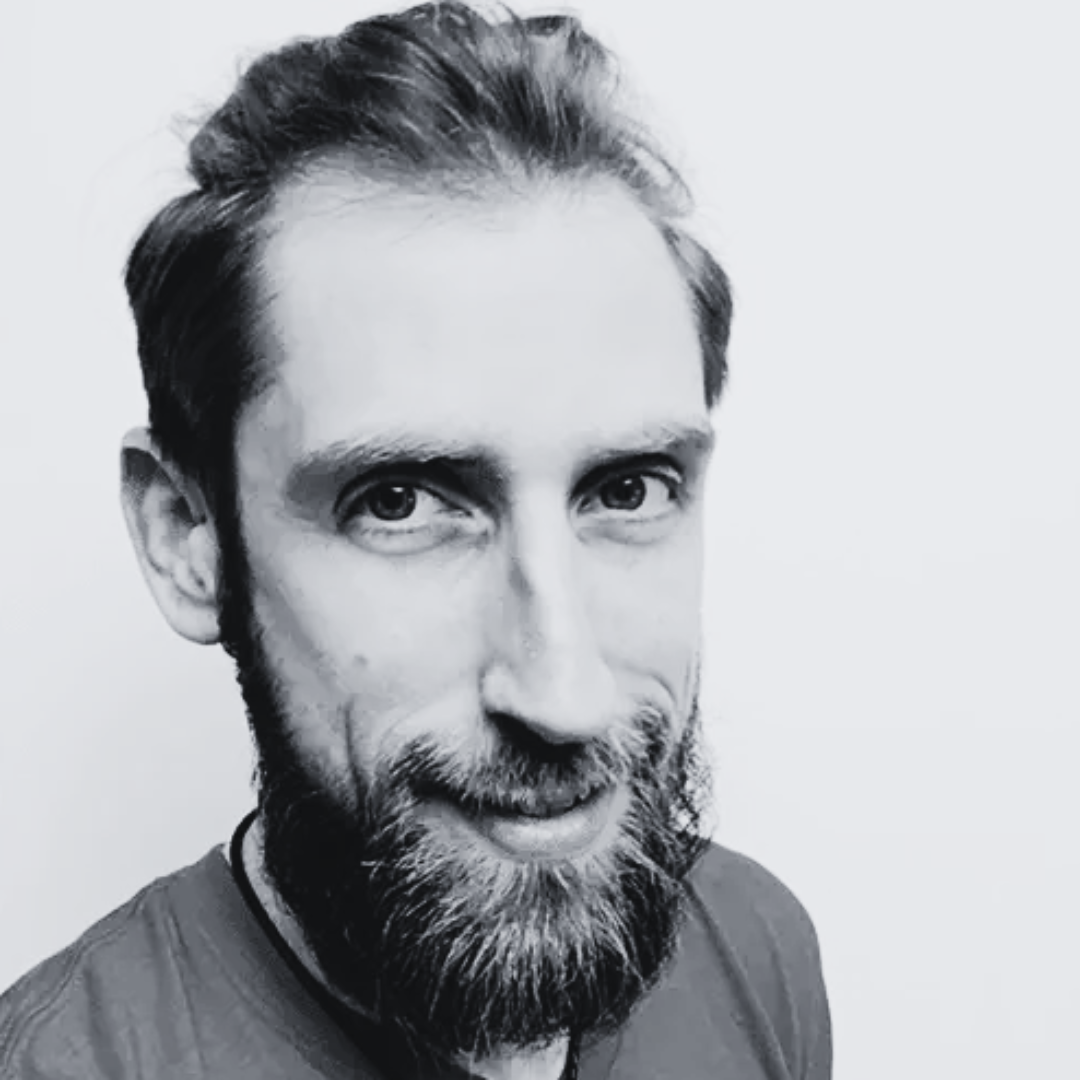 Cristian Berruezo
Audiovisual Designer
Cristian is an audiovisual designer with vast and diverse experience in the audiovisual field.
His works include mainstream and independent movies, documentaries, and many different kinds of audiovisual productions.
He enjoys contributing at any stage of the production process to bring a story to life. And he believes that with dedication and attention to detail, amazing results can be achieved.
At OxCo, Chris works both on live events and post-production.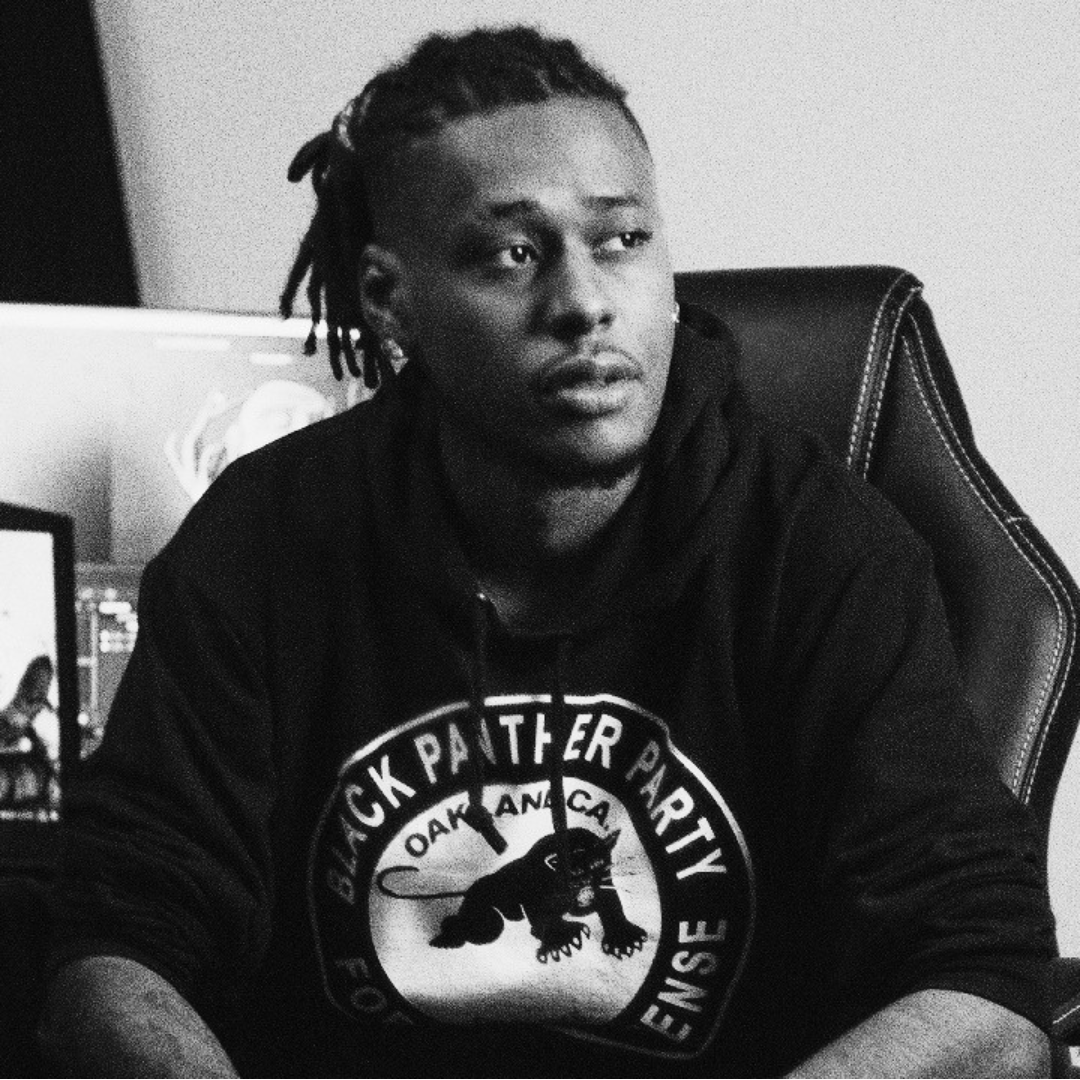 Kelvin Hericles
Video Production Specialist
Kelvin is a Brazilian freelance videographer and copywriter based in London. He has a bachelor's degree in Editing & Post-Production, as well as years of Marketing & Advertising studies.
Kelvin's eclectic skillset results in engaging visuals, marketing performance and smooth post-production. His expertise is branded video content that provides great ROI for both B2B & B2B e-commerce.
Andrew Norton
E-events manager
Andrew is an experienced Managing Director with a demonstrated history of working in the arts, information technology and services industry. He successfully launched two companies based in Oxford (The Jam Factory and The Oxford Art Café). More recently, he developed Creventa, an app enabling contactless tableside ordering, designed for the hospitality sector.
Andrew brings to OxCo his strong professional skills in offline and online events management, sales and promotion, as well as his expertise in software as a Service (SaaS).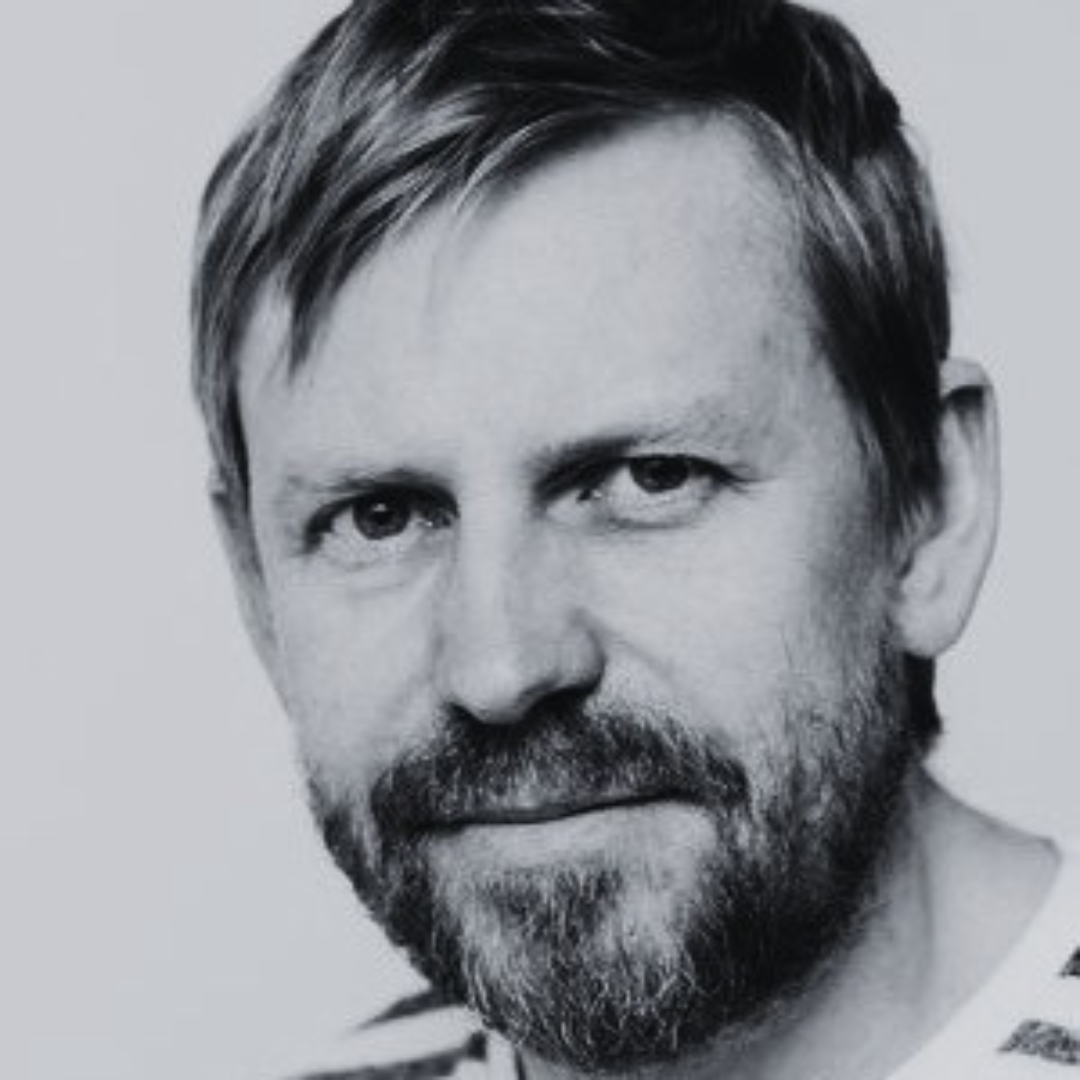 Sergey Stefanovich
Director of Photography
Sergey started taking black and white photos at the age of 12, learning dark room development, before emigrating to the United Kingdom in 1993 to build his skills in digital video. By 1999 he was working full time in the media industry, both as a freelance cameraman and as DOP (Director of Photography), producer, director and editor, working with brands including Adidas, Ernst & Young, 02, Nestle, Marks & Spencer, The University of Sheffield and The Open University.
His passion and experience for both still and motion photography have taken him to shoots all over the world, including Ghana, Vietnam, China, Mexico, Oman, USA, Kazakhstan, Thailand, Bahrain, Saudi Arabia, India, Seychelles, Singapore and across Europe and Russia.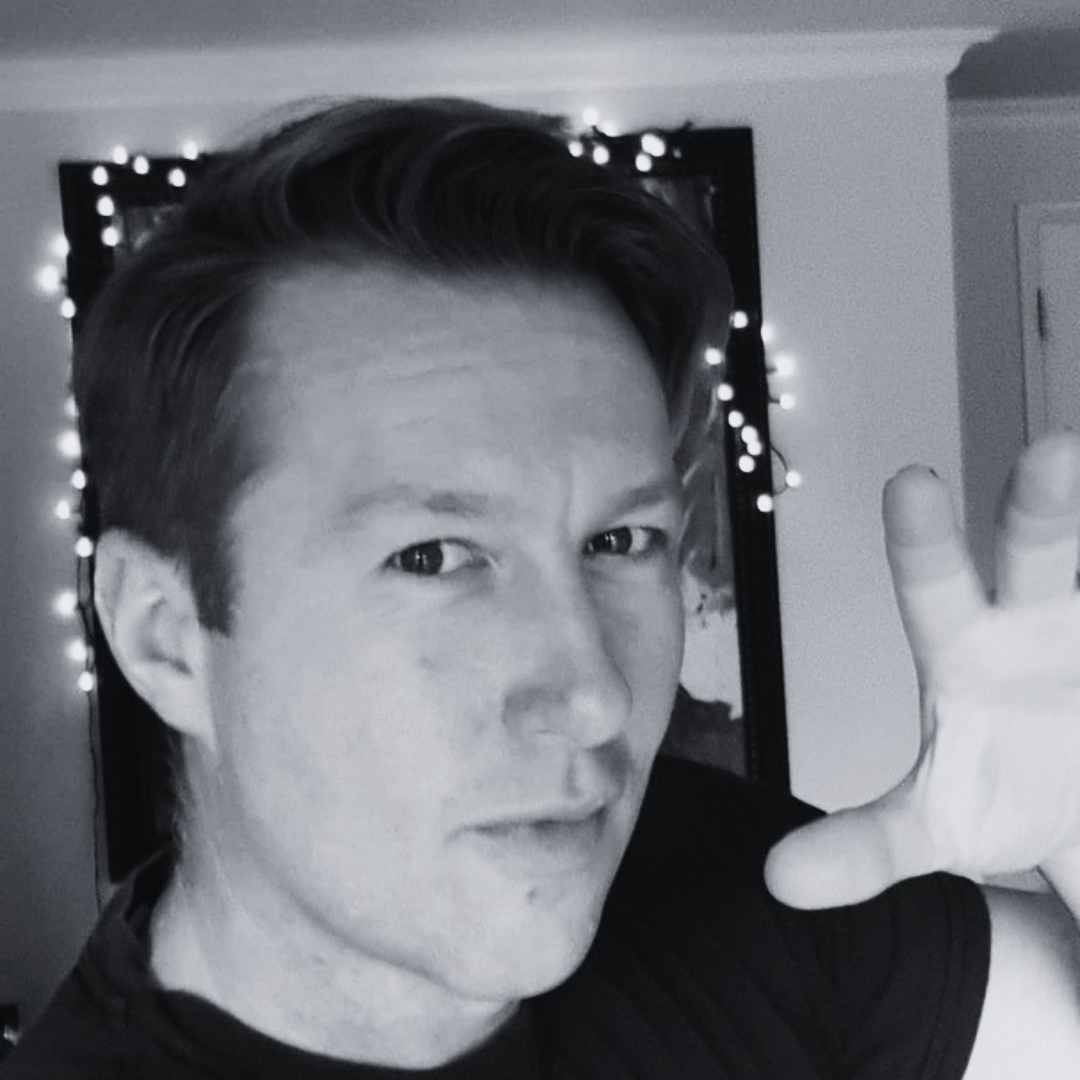 Matt Greeham
Director of Photography
Matt Greeham has over two decades of experience in the video industry.
He's been shooting for TV channels, documentaries, and businesses for over ten years. He's been working on several documentaries, short films, TV shows, and adverts.
He is passionate about music and has also produced several music videos.
He's bringing to the team his expertise with visuals, lighting, and audio.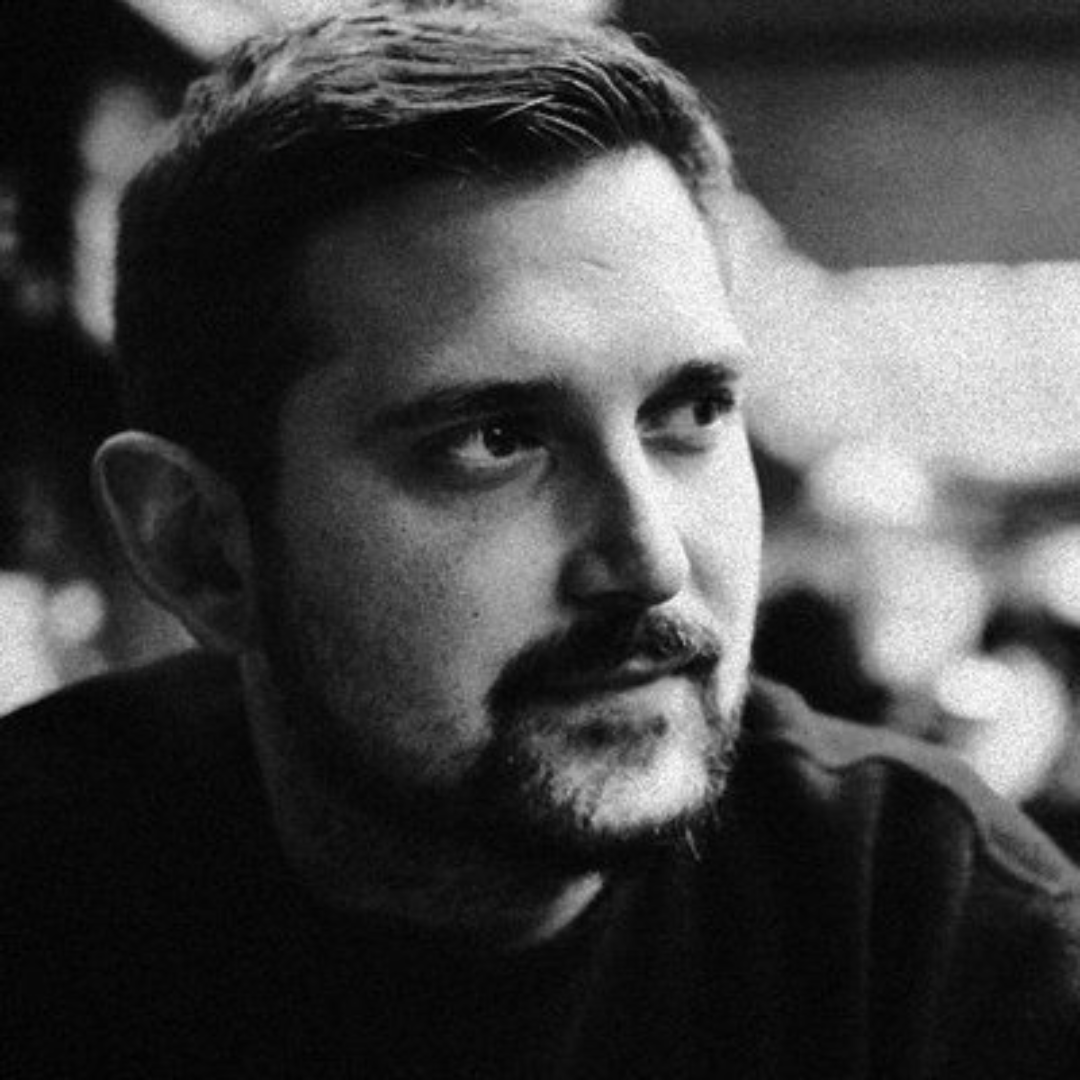 Bojan Brbora
Producer
Bojan is a DOP with extensive experience working across multiple formats, specialising in narrative and documentary. His expertise in cinema cameras, including Alexas, Amiras, Reds and Sonys, has seen him working on projects in Virtual Reality and Interactive Video, as well as the filming and stitching development 360 Video and cinematic design.
Bojan is also an associate Tutor at Surrey University, on the Digital Media Arts BA course and won Best Cinematography Winner "Black and White Short 2020" at the LA Cinematography Festival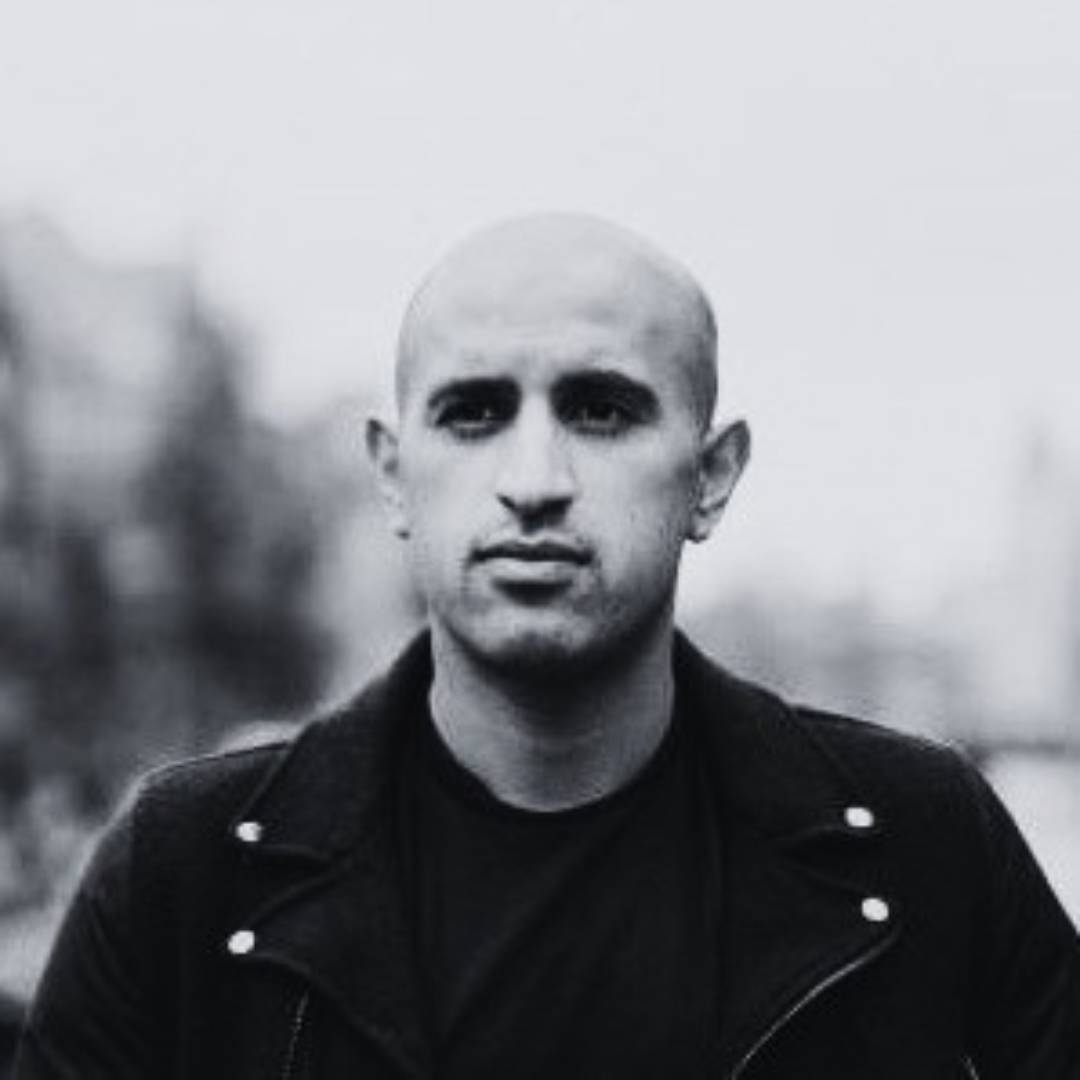 Khurum Khan
Camera Operator
Khurum is an award winning videographer who set out to make films that celebrate the grandeur of love, life and stories!
His work focuses on how to craft impactful stories that resonate emotionally with audiences, driving real engagement and forging a connection that lasts.
His recent clients include: Best Western hotels, Manchester United FC, and Insead Business School.
Find out more at: https://www.khurumakhan.com/travel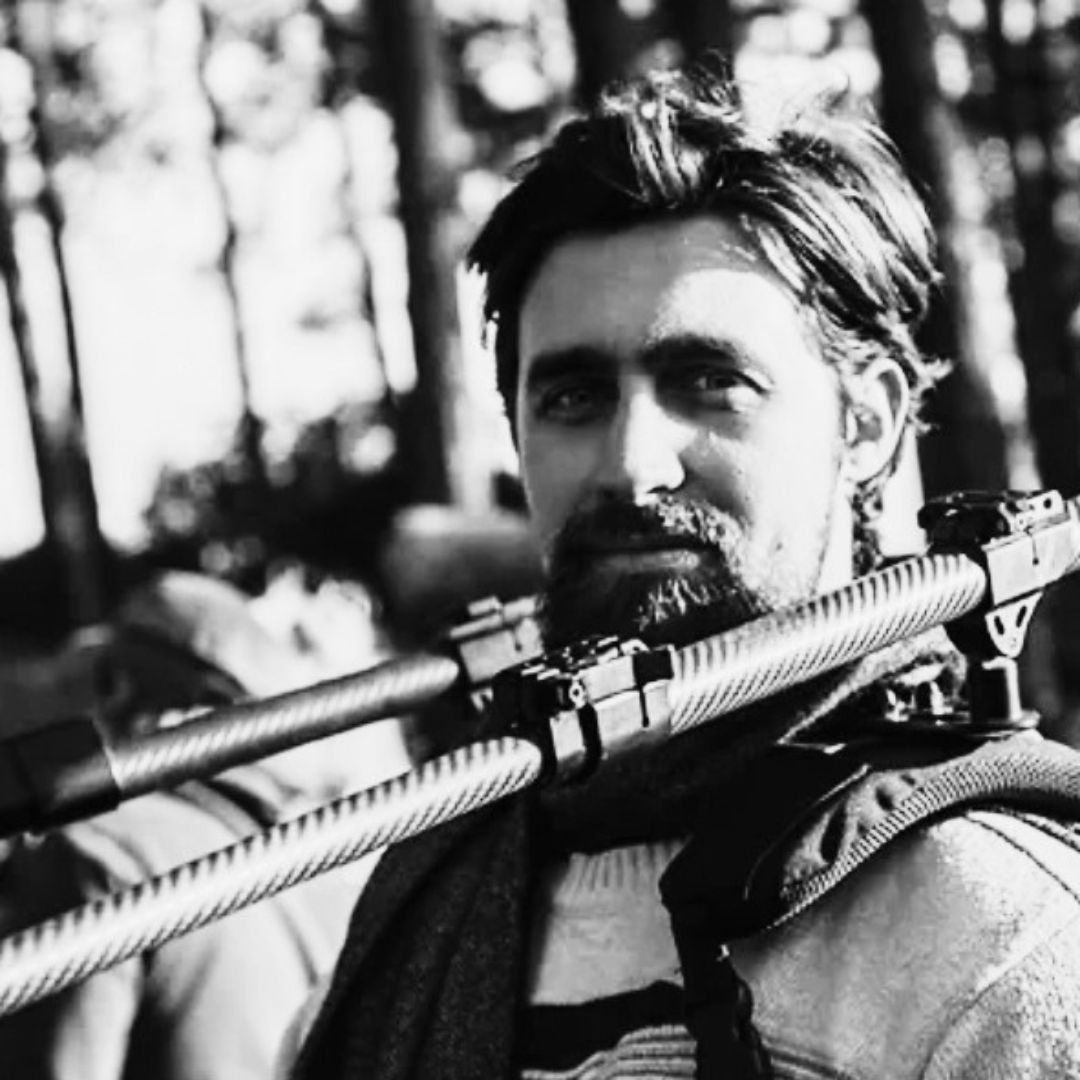 Radi Nikolov
Camera Operator
Radi is a Bulgarian born director and cinematographer who studied at the Arts University of Bournemouth before becoming production team lead at SXSW Film and Music Festival.
His diverse slate of directorial work, including "Herse Buddies" and "Deadly Scare" has achieved international popularity, playing in popular film and cinema festivals around the world and gaining multi-million views on YouTube.
Radi is also a mentor at the British Film Institute Youth Academy.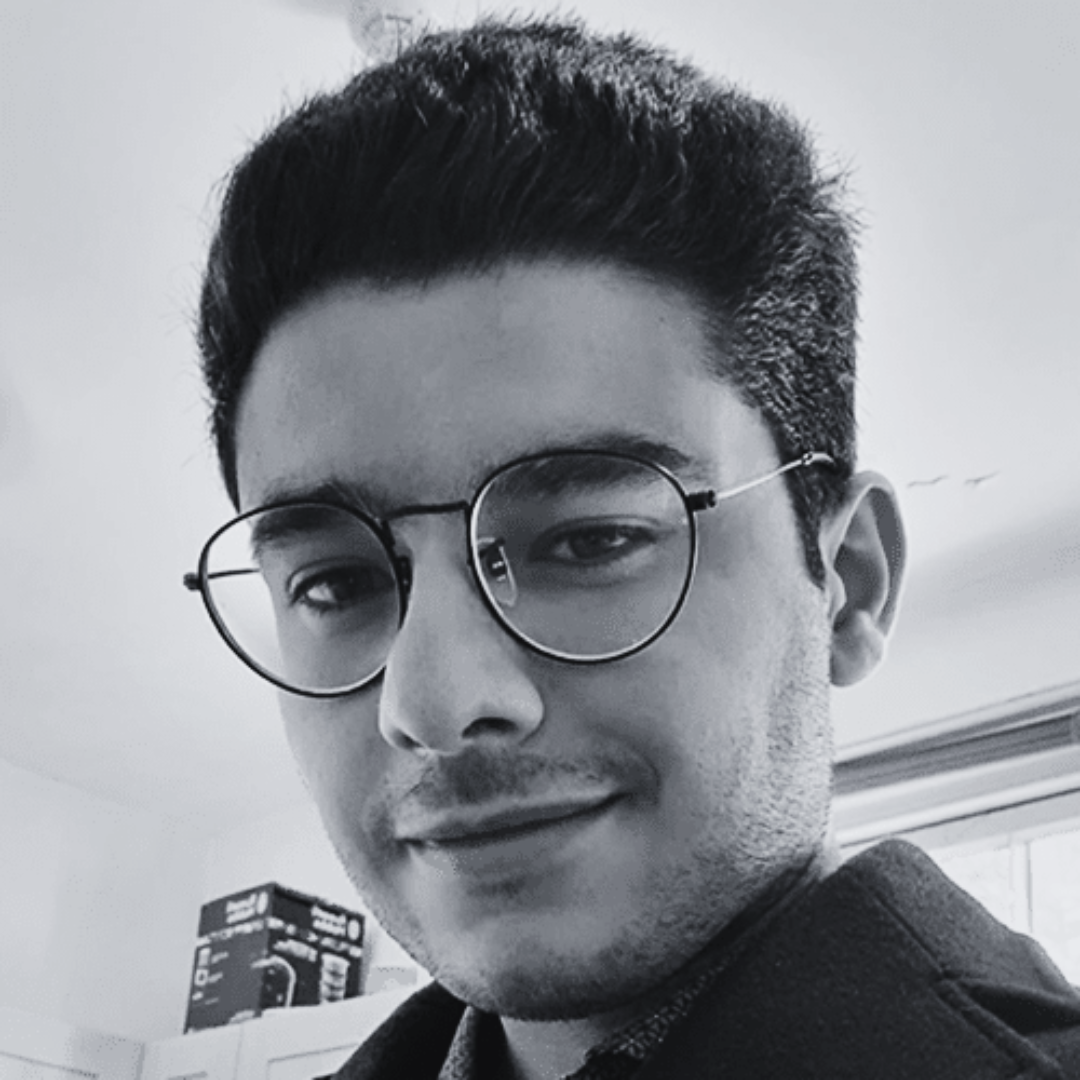 Assad Asil
Event Coordinator
Assad holds a MSc in Migration Studies (University of Oxford) and a BA in International Relations (University of Sharjah). He volunteers as Head of Research at the Global Security Initiative, overseeing analytical work and publications pertaining to international affairs. Academically, he has focused mainly on sociological research.
Assad builds on his experience with academic conferences to assist OxCo in the organisation of hybrid and online events. Organised, down to earth, and dedicated, he supports the team throughout the process, and provides critical help with data input. He also helps custom the app to match the visual identity and specific needs of each project.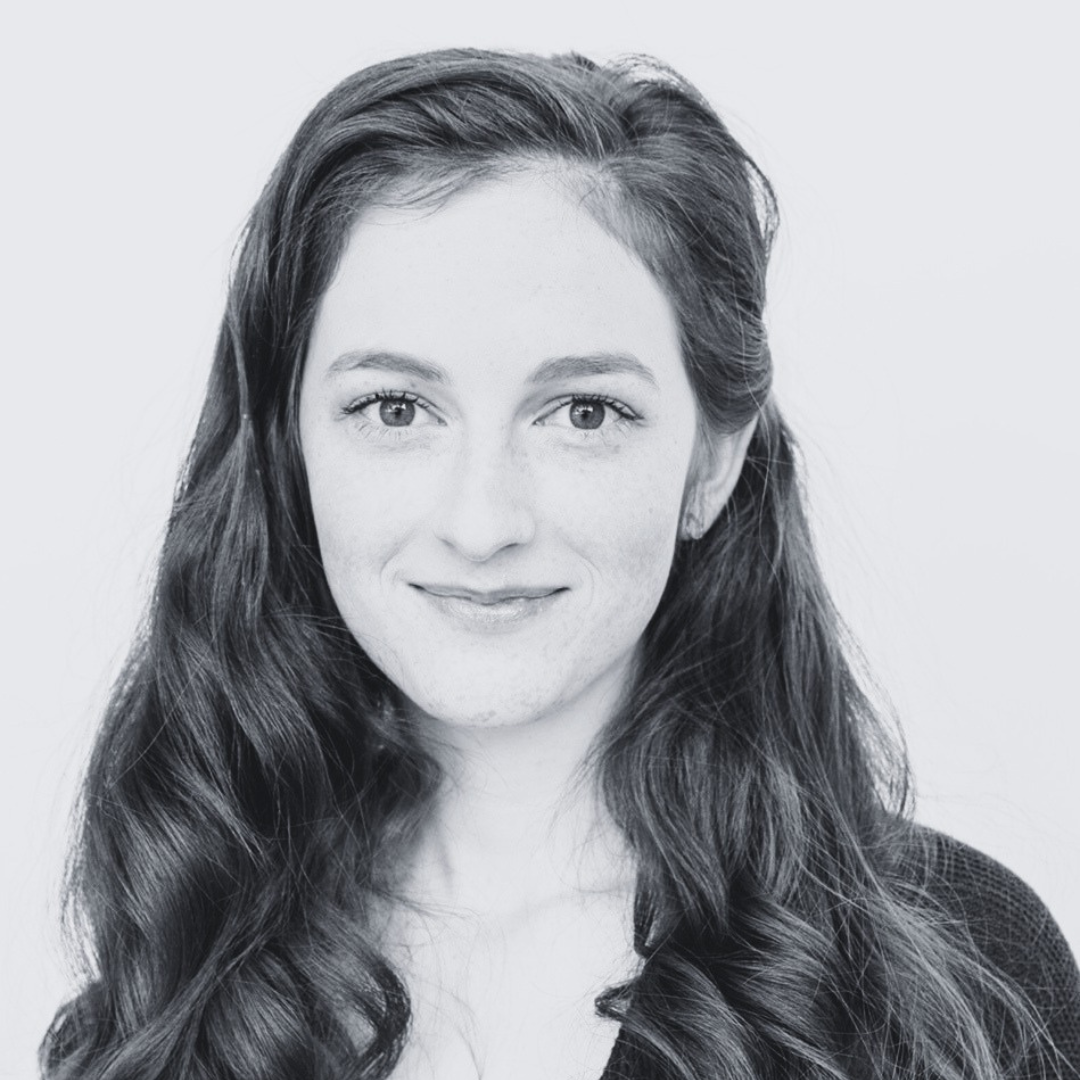 Isabelle Lemay
Event Support
Isabelle is a DPhil student in International Development at the University of Oxford, where she studies the politics of refugee reception in countries of the Global North. She is passionate about both the theory and practice of international development and is eager to facilitate knowledge exchange across disciplines and sectors. Prior to Oxford, Isabelle obtained her master's degree in political science from McGill University (Canada) and has cumulated work experience with a range of organisations, including the U.S. Consulate General in Montreal, the International Organization for Migration (IOM), and Oxfam-Quebec.
Isabelle provides support with the organisation of hybrid events, assisting in particular with design, logistics, catering and networking, as well as communications before and during large events.